Elizabeth Lake Introduction - Custodian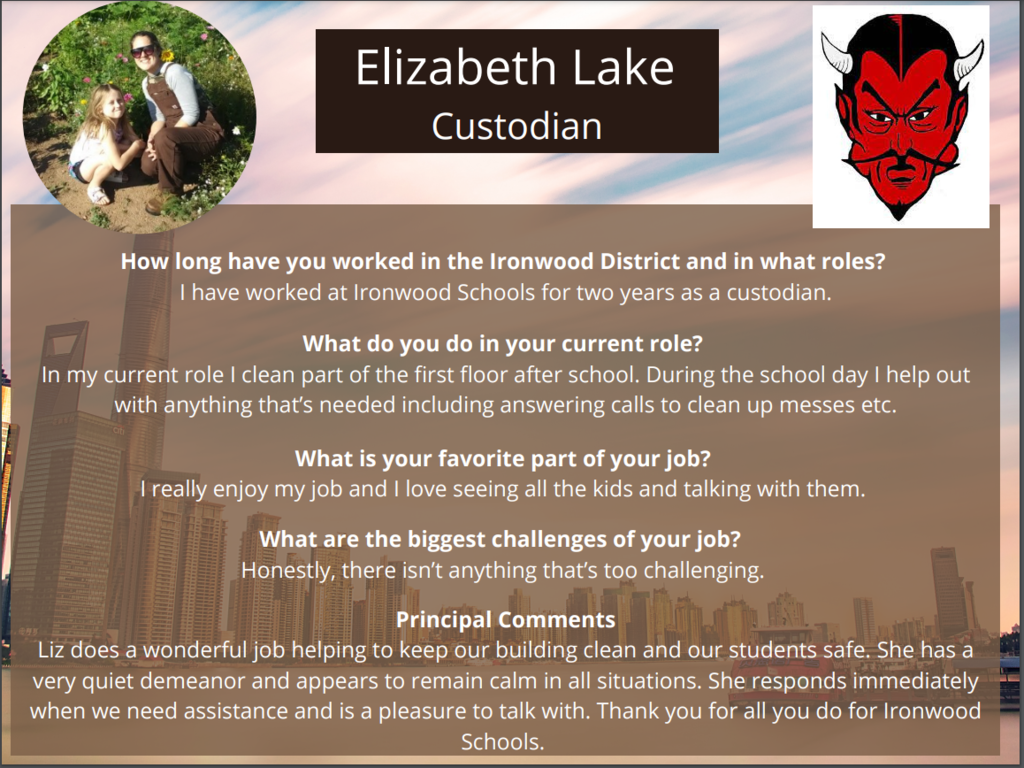 Ben Schmandt Introduction - Social Studies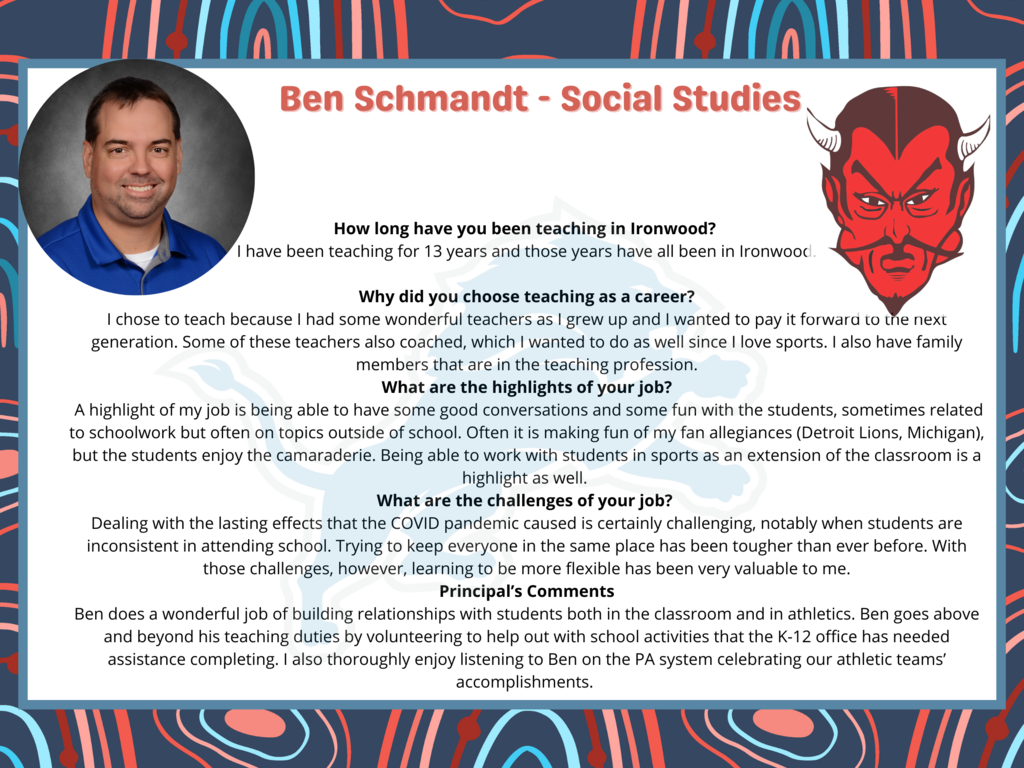 Introducing Darin Schmidt - Vocal Music Teacher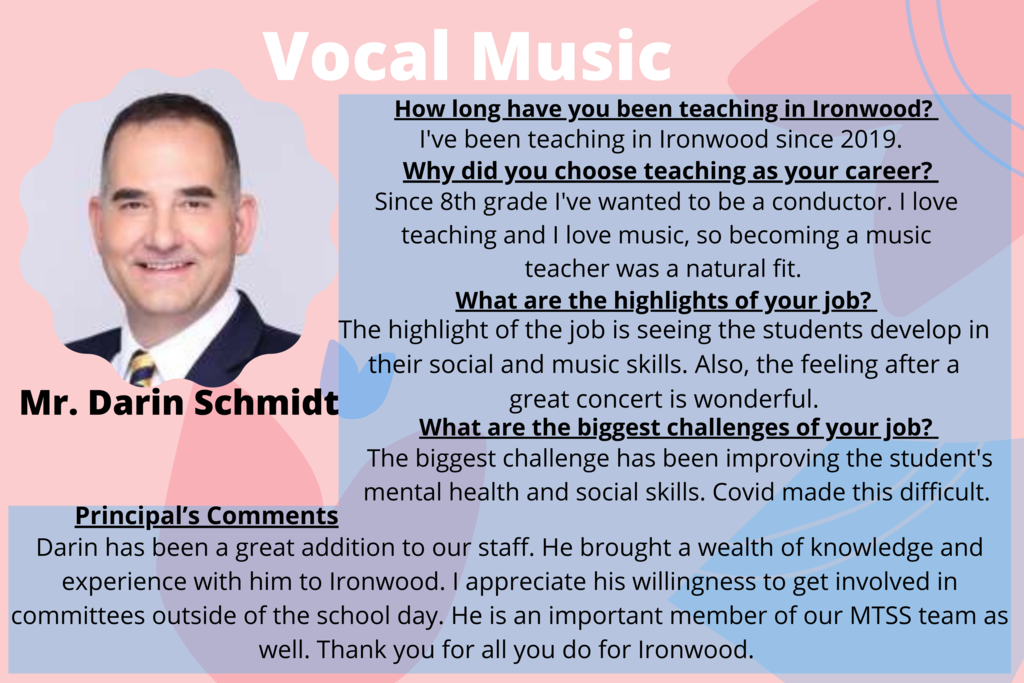 Students of the Month demonstrating the character trait of perseverance were: Makayla Fus- Monville (1st grade), Judd Justinak (5th grade), Hannah Kreiner (senior), and Katee Wiemeri ( senior). Congratulations and thank you for doing things the Wright Way!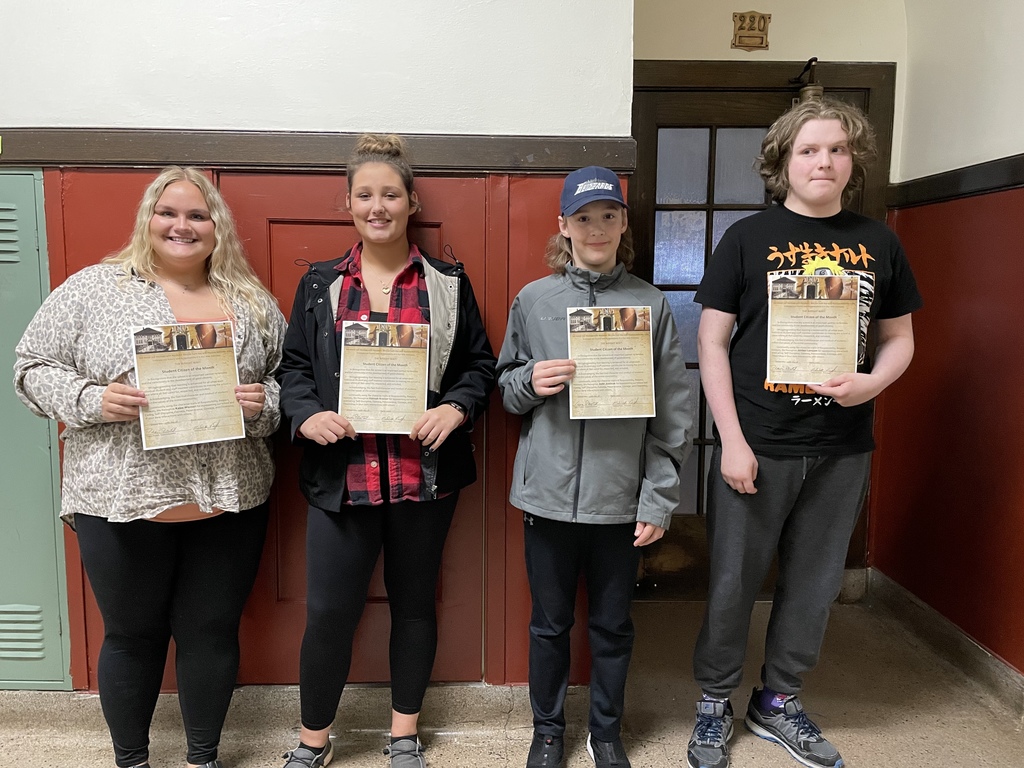 Mrs. Tarnaski's kindergarten class had fun building shapes with marshmallows and toothpicks!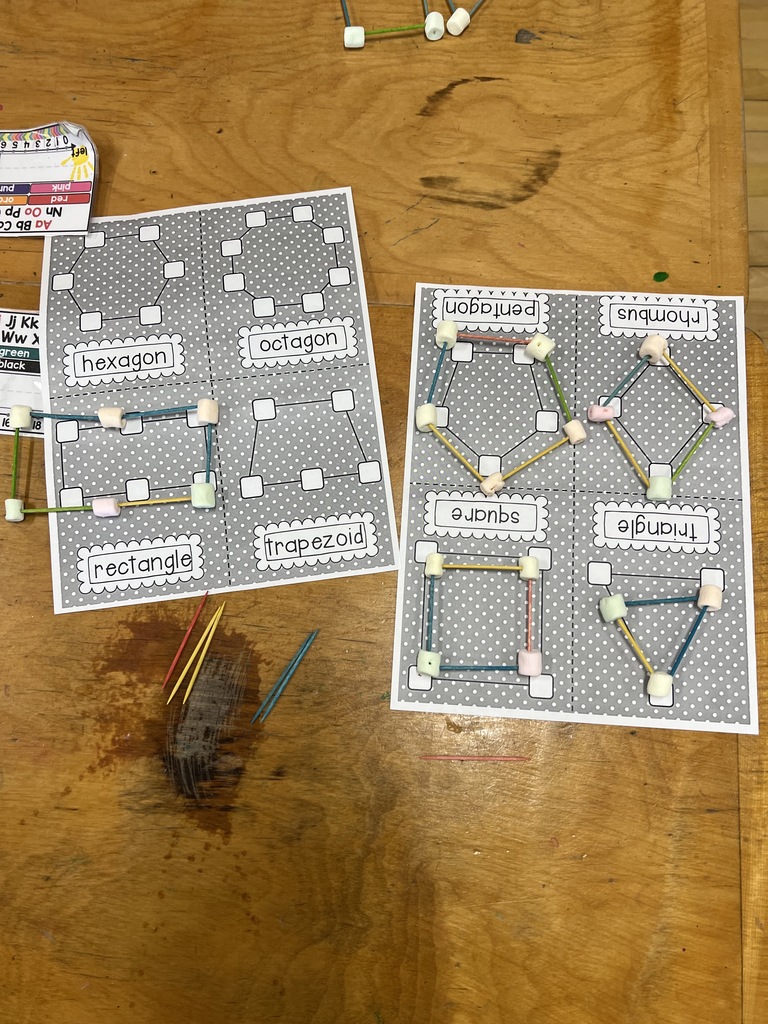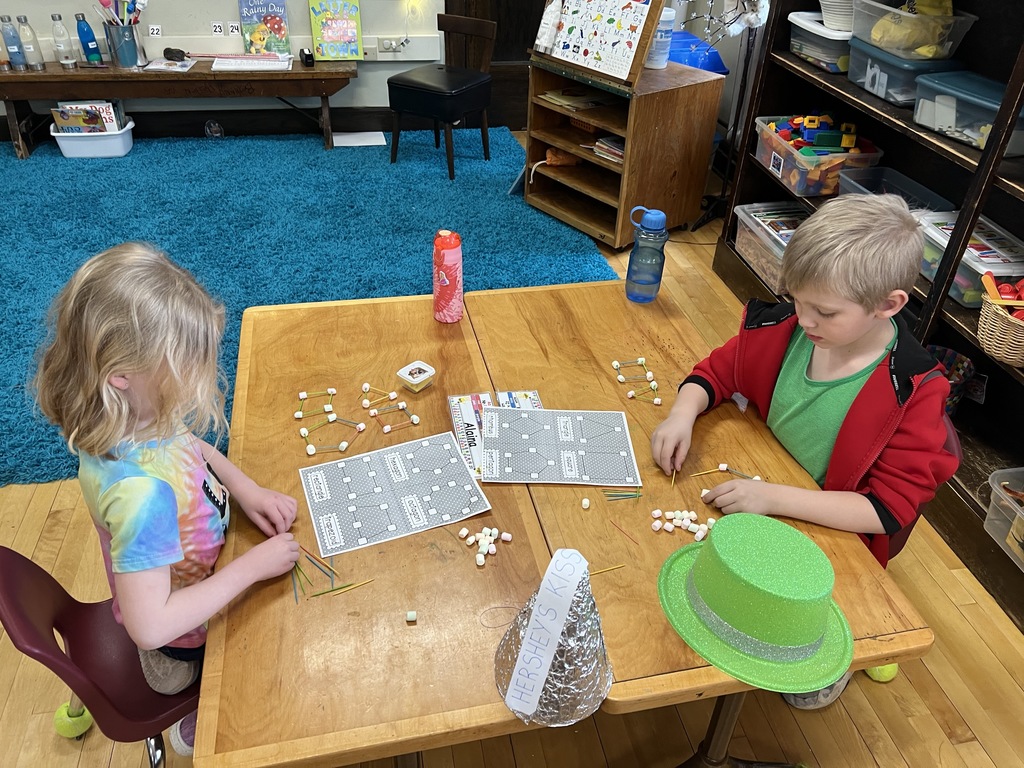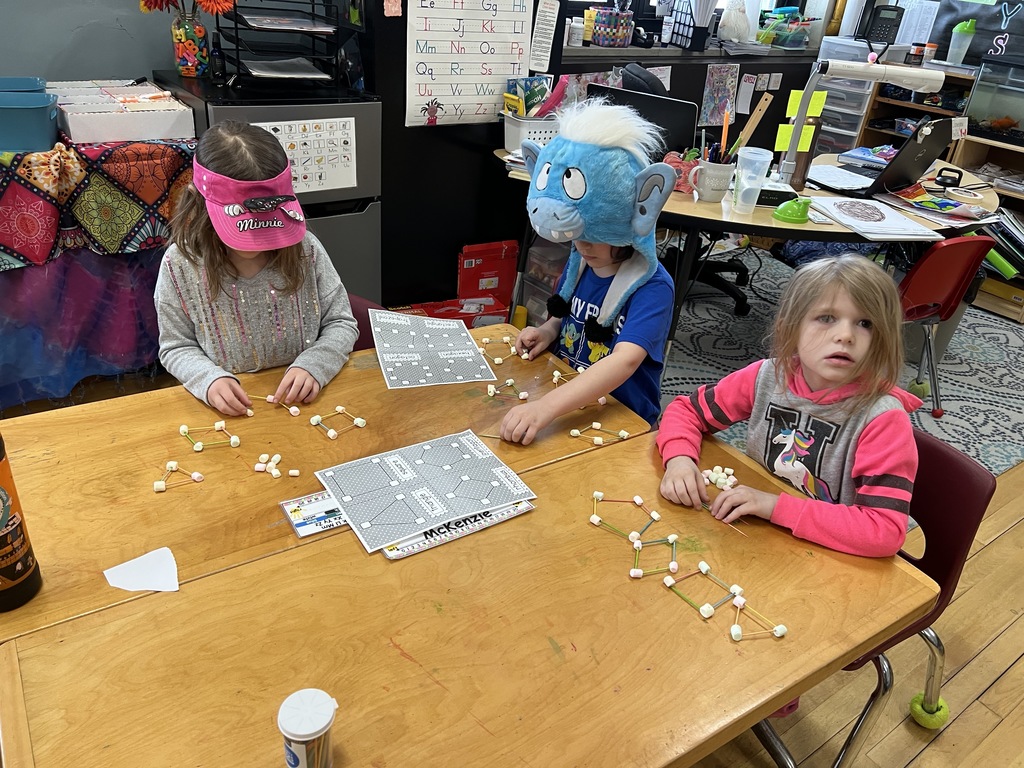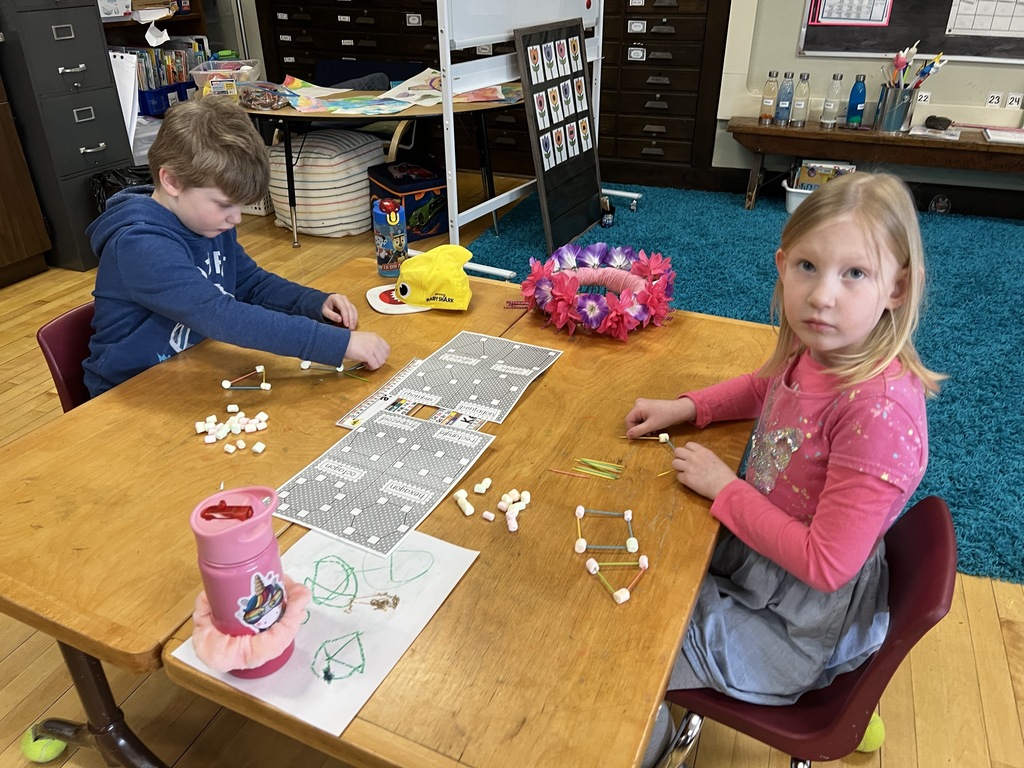 Miss Lavinder's Kindergarten class was filled with Earth Day excitement today! Their plants began to sprout, they made pudding dirt cups, learned about recycling, and discussed the many ways they could help take better care of Earth. They even made their classroom a beautiful sun-catcher from water bottles they collected.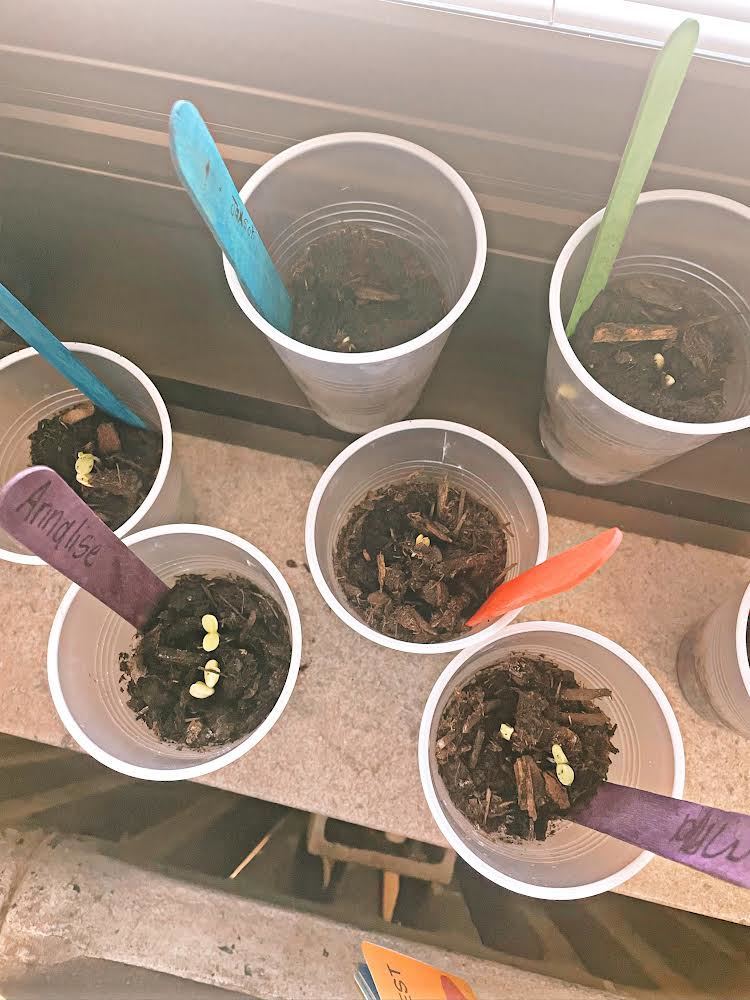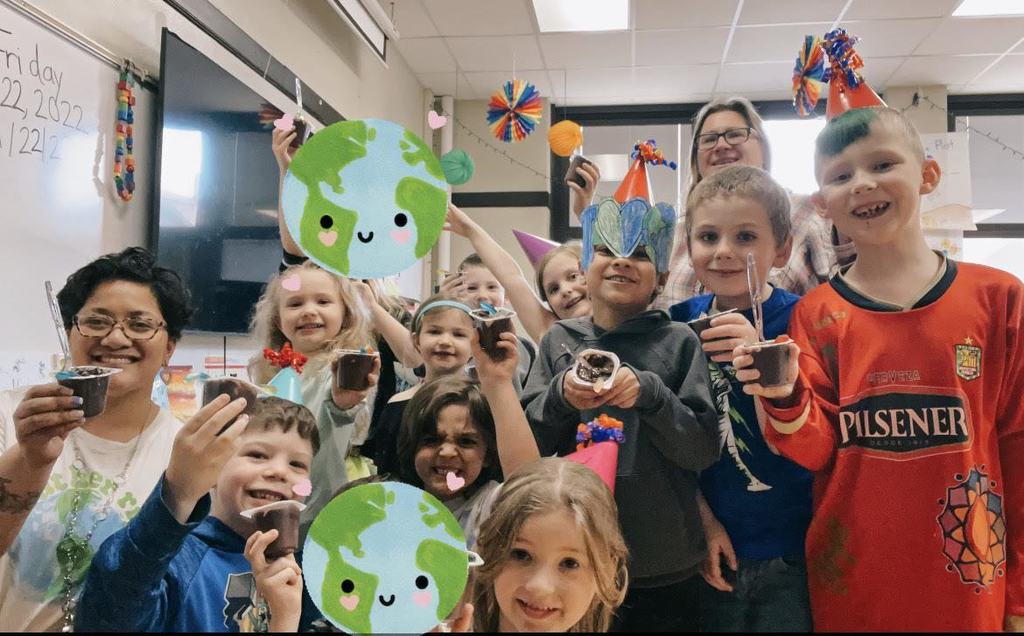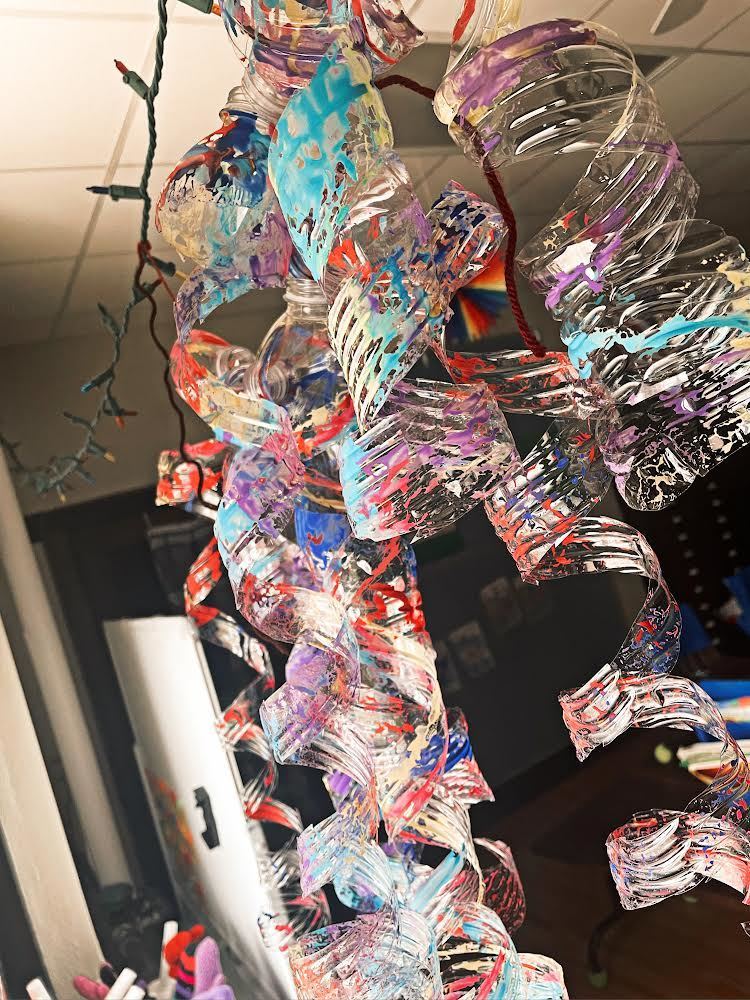 The kindergarten students all had hats today for crazy hat day!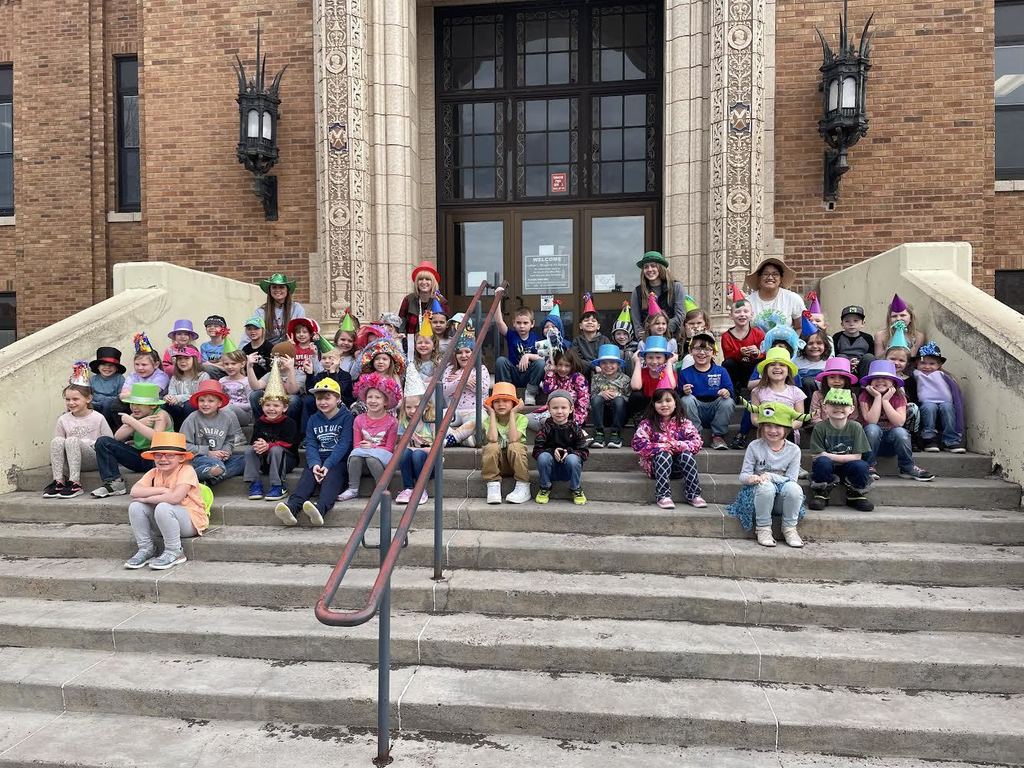 Mrs. McRae's class celebrated Earth Day today by cleaning up garbage around the school building.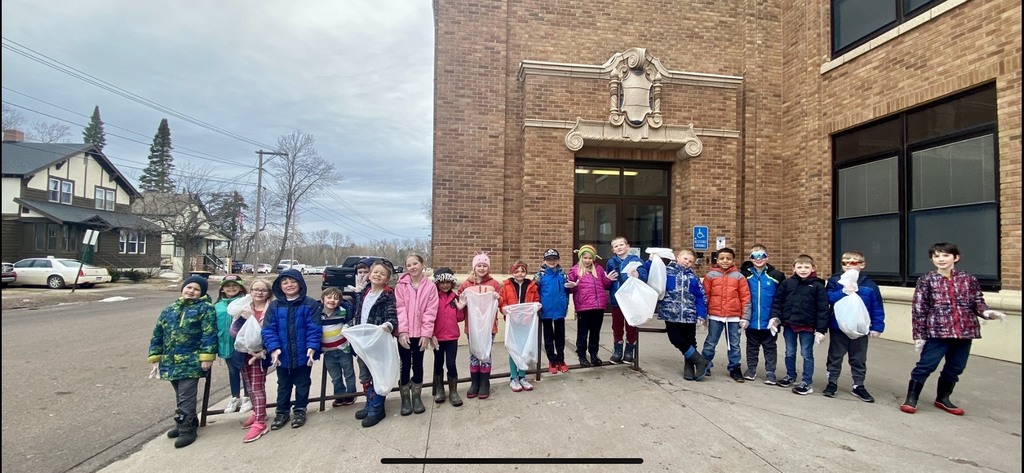 Mrs. Nyquist's CTE Intro to Business Class took a trip to Duluth last week for an in-depth behind the scenes tour of the Great Lakes Aquarium and the DECC. Learning some of the business side of operations for larger companies and attractions in the northland area.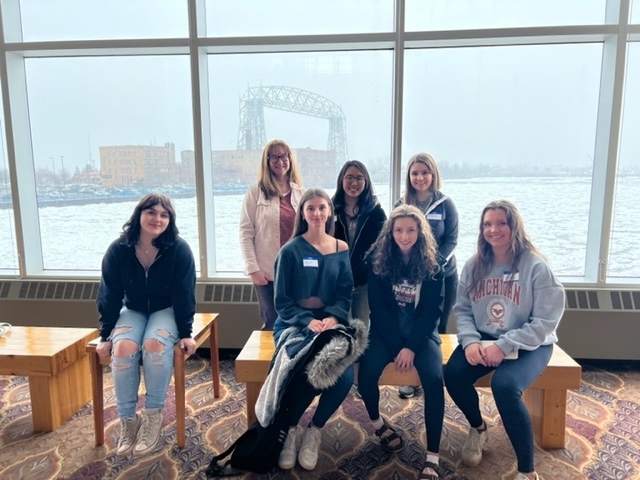 Introducing Carissa Cayer Mott - Spanish Teacher
Introducing Colonel Sandra Keefer JROTC Senior Army Instructor
Introducing Ted Sim - 8-12 Social Studies
Some of Mrs. Clausen's second graders made heartfelt pictures for displaced children from Ukraine. The students asked if there was anything they could do and Mrs. Clausen happened to have an acquaintance and her husband who were traveling to Israel to help displaced mothers and children. They were kind enough to take the pictures with them to give to Ukrainian children.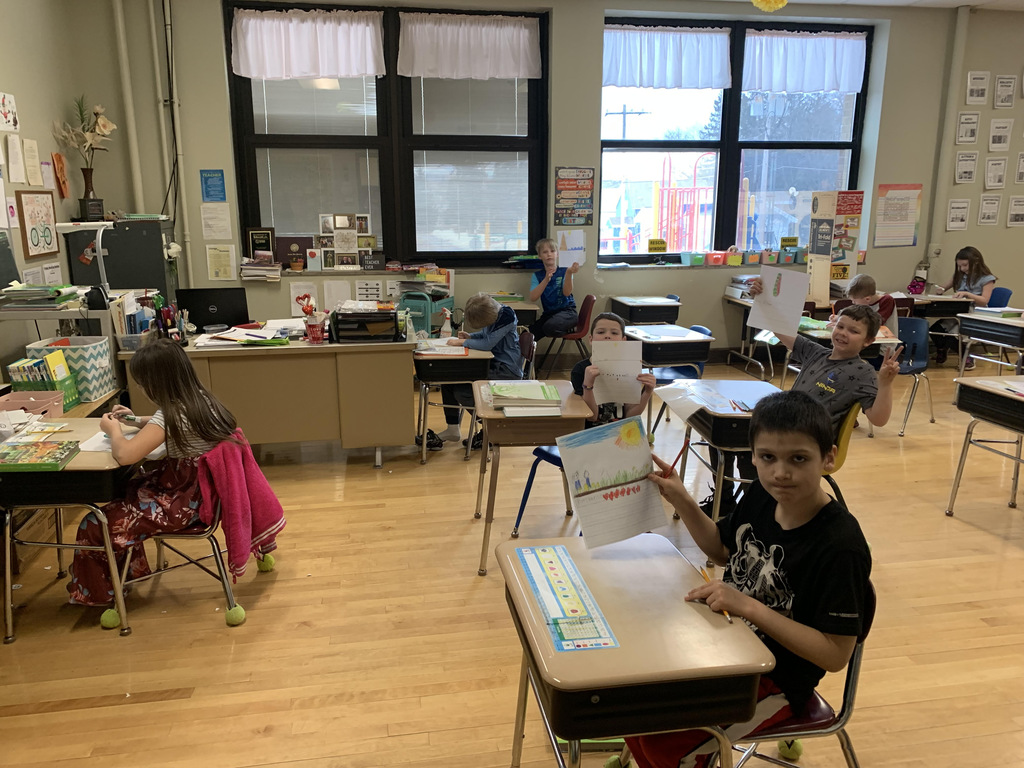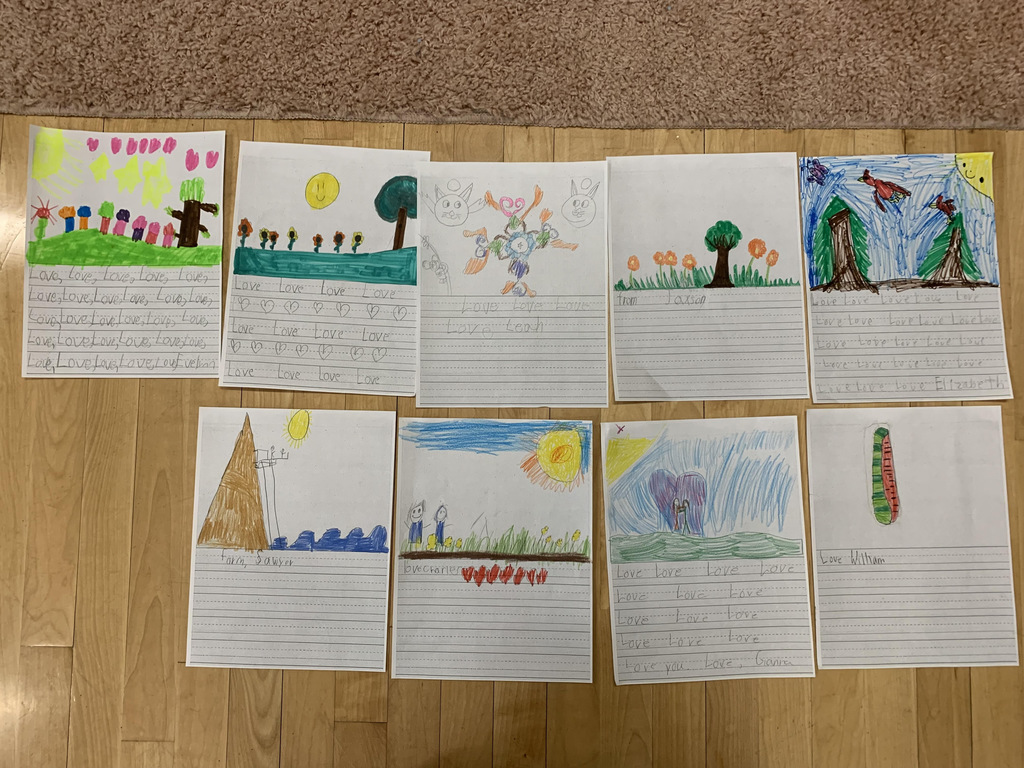 Mrs. Lavinder's first graders enjoyed time reading with their third grade reading buddies in Mrs. Sommer's room!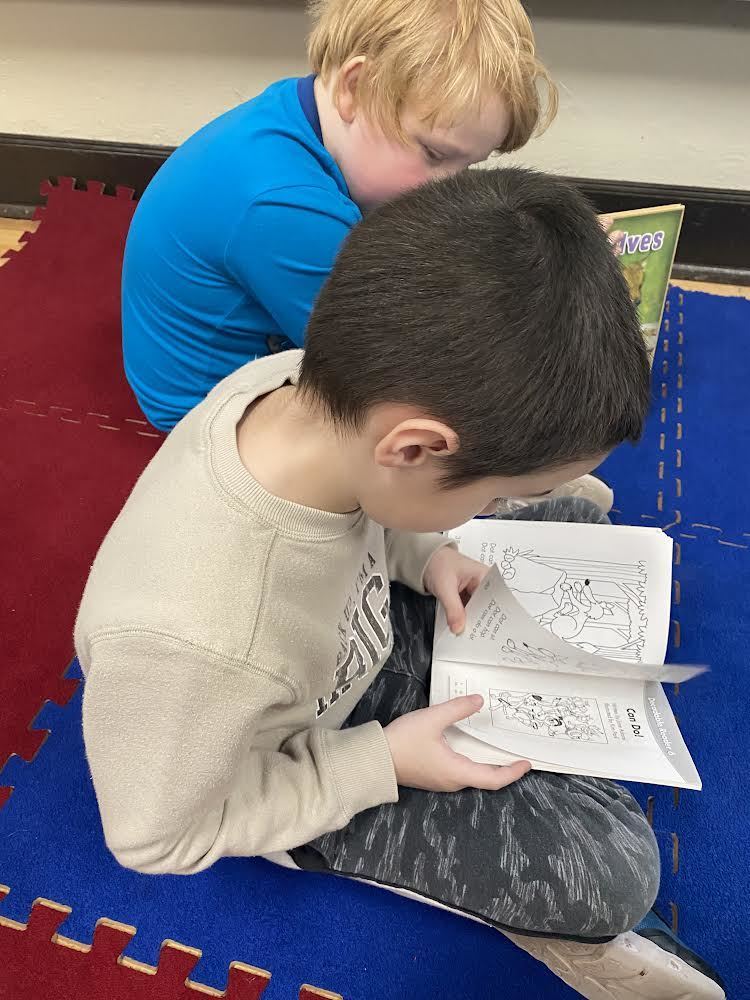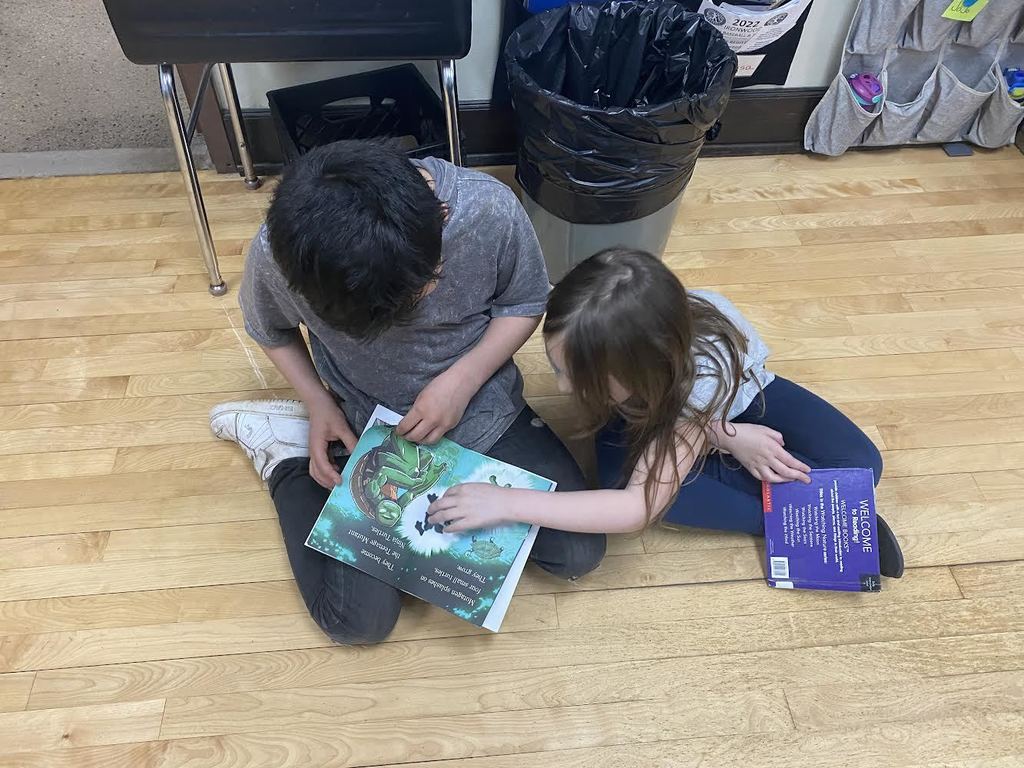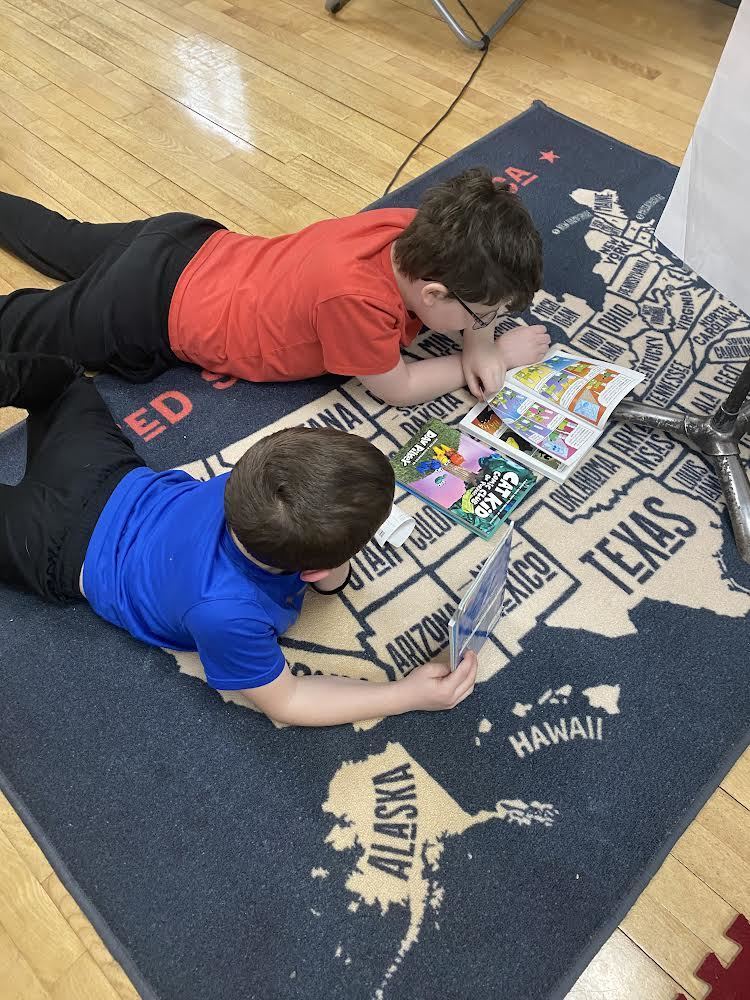 Mrs. Lavinder's first graders had 100% participation on Wear your Shades to school day!
Students in grades 9-12 will be attending the 9:00 am presentation on Tuesday, April 19th. Students who attend CTE and GCC classes will also be attending and will not be at the college for classes that day. Students will be bussed to the Ironwood Theater. If you do not wish for your child to attend please contact Melissa Nigh at
Melissa.nigh@ironwood.k12.mi.us
.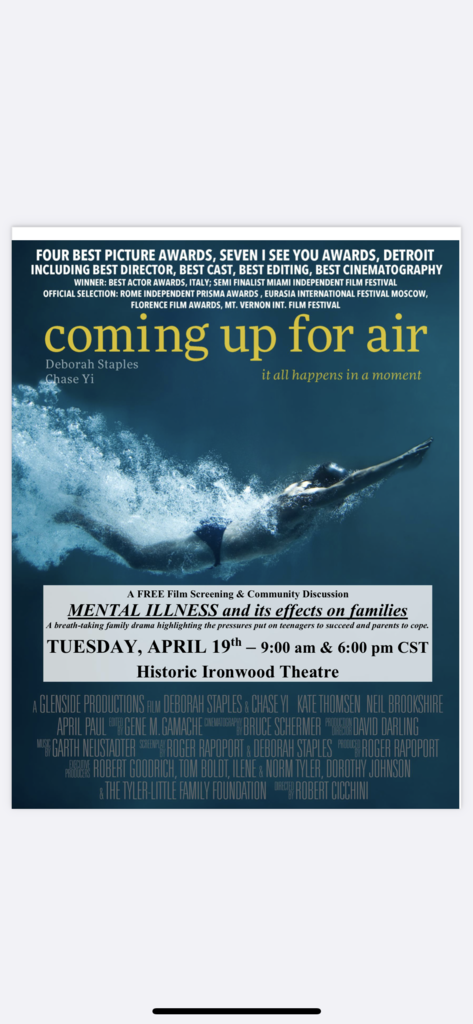 An email was sent out to parents of students in grades 6-12 yesterday that was unable to be opened. We apologize for the inconvenience and are sharing the document here.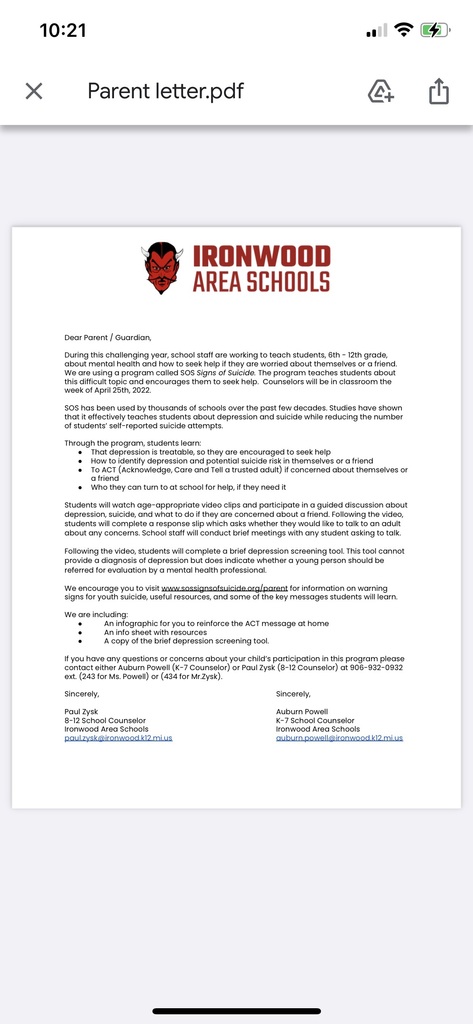 It was a fun day for Miss Rohde's 3rd grade class!! After a long week of staying at our desks and sitting on our eggs, they finally hatched into some delicious Peeps! We also completed a hilarious creative writing assignment about the backstories of our Peeps, only for their lives to nearly be ended during recess by Mr. Zysk, the evil Peep-eater! 😂 Rest assured, nearly all the Peeps made it through the day, and we were rewarded with some tasty drinks from Pepsi!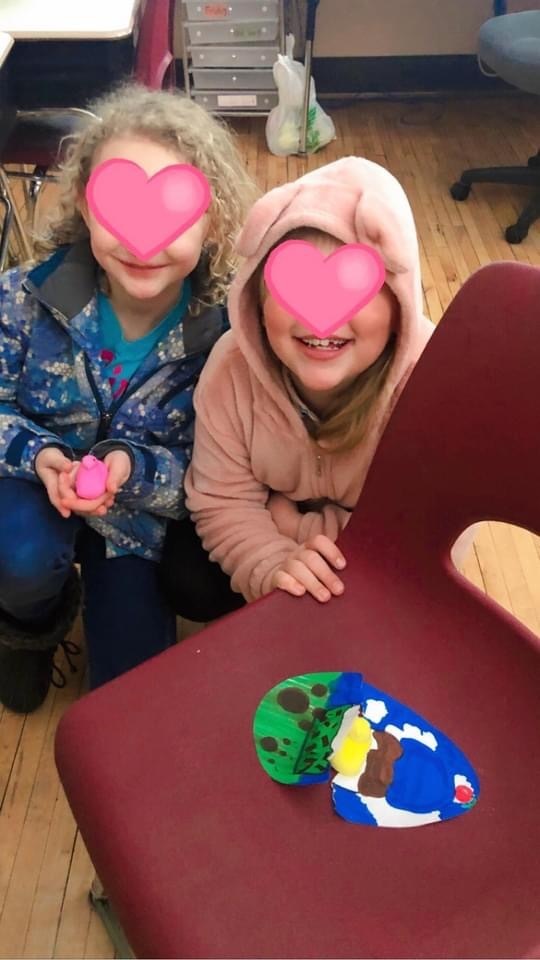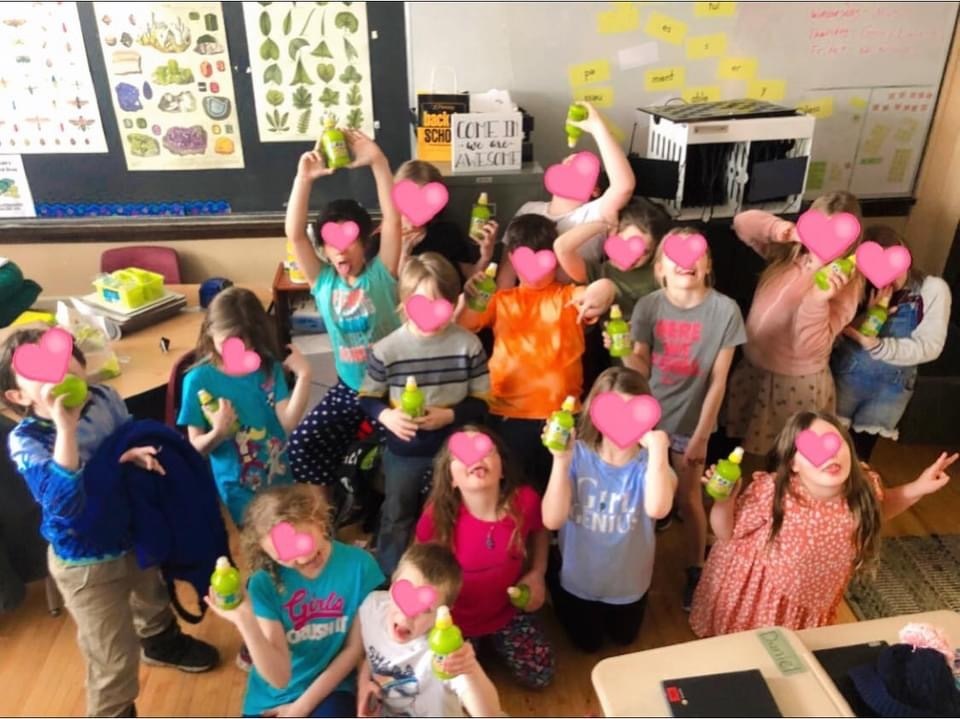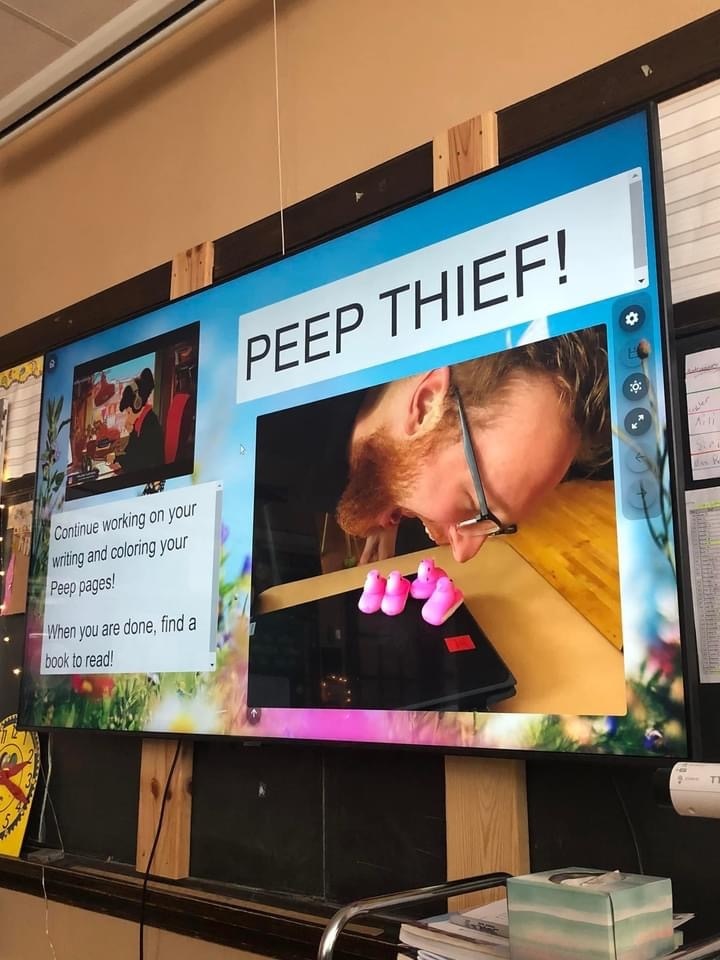 Students had a great time wearing their sunglasses at school today!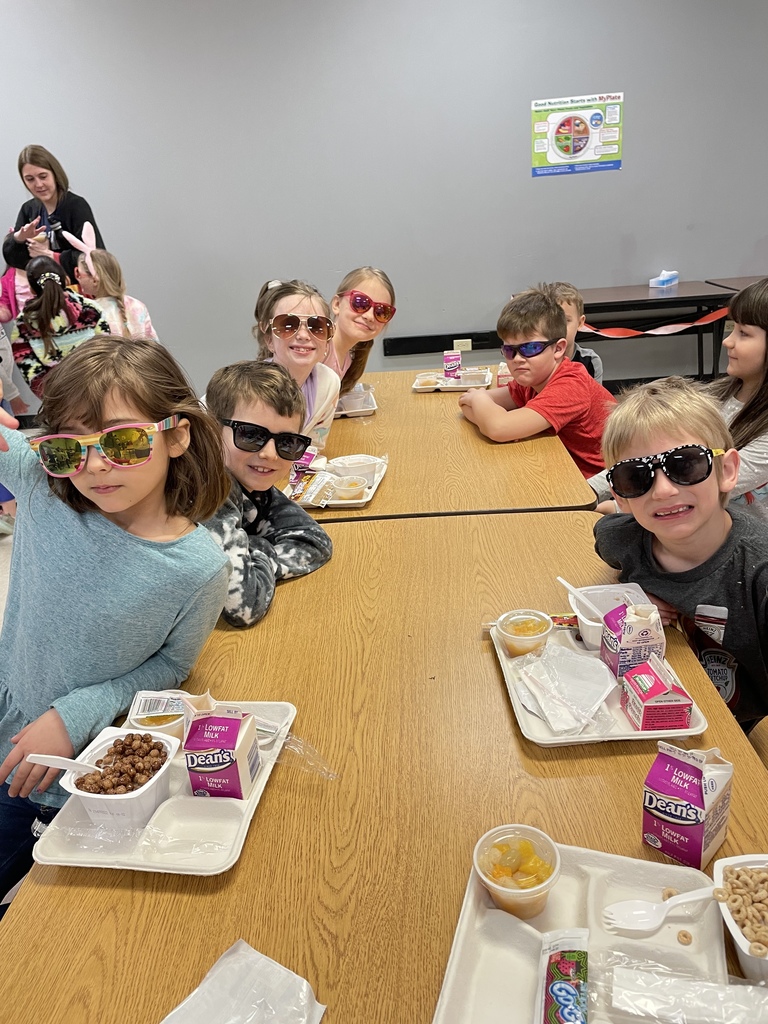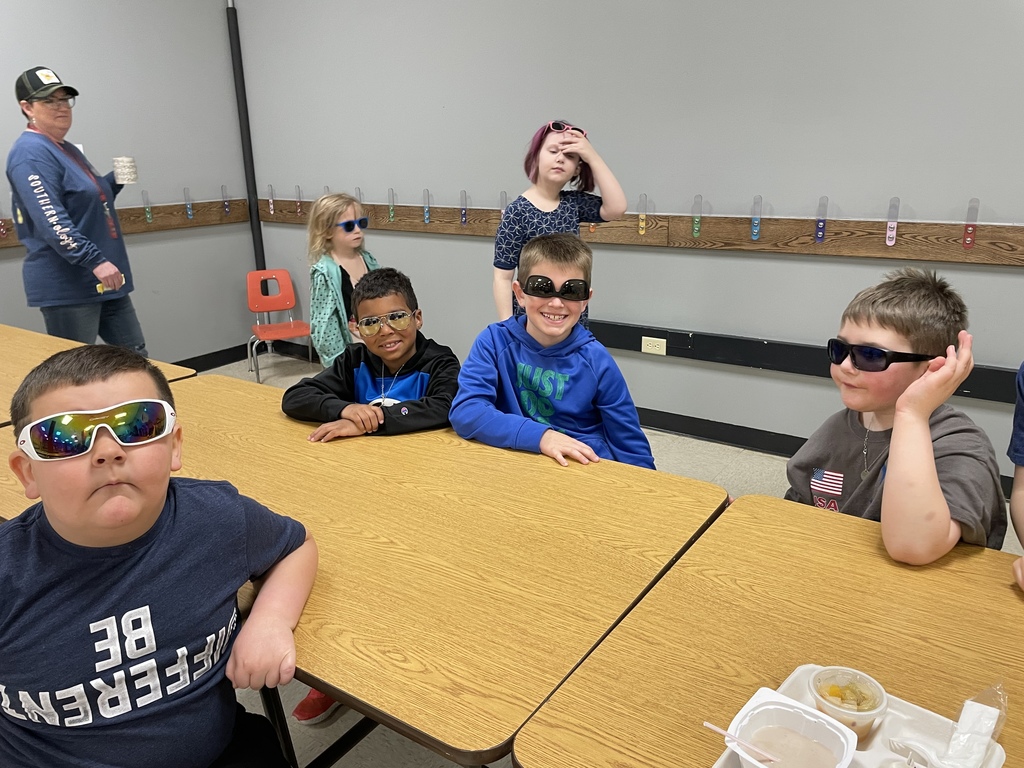 Mrs. Boyd's and Mrs. McRae's second grade classrooms made spring flowers and Easter pictures for the residents at Gogebic Medical Care Facility.