Johnny Ursini Introduction - Kitchen Staff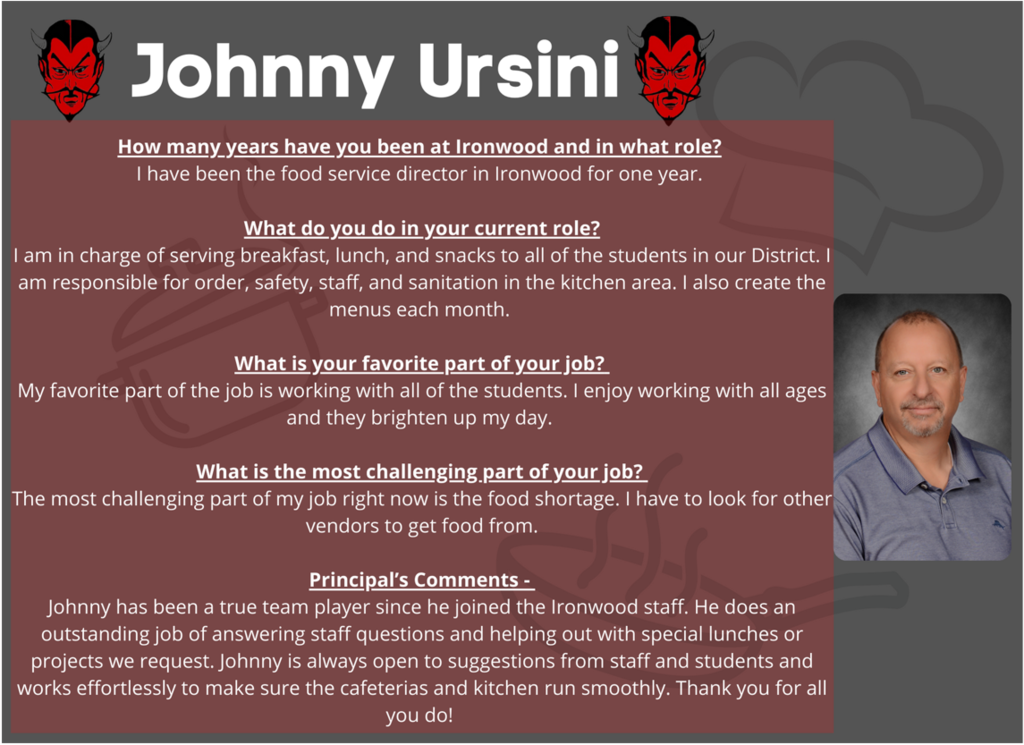 Sara Kauppi Introduction - Kitchen Staff
Melissa Silvani Introduction - Kitchen Staff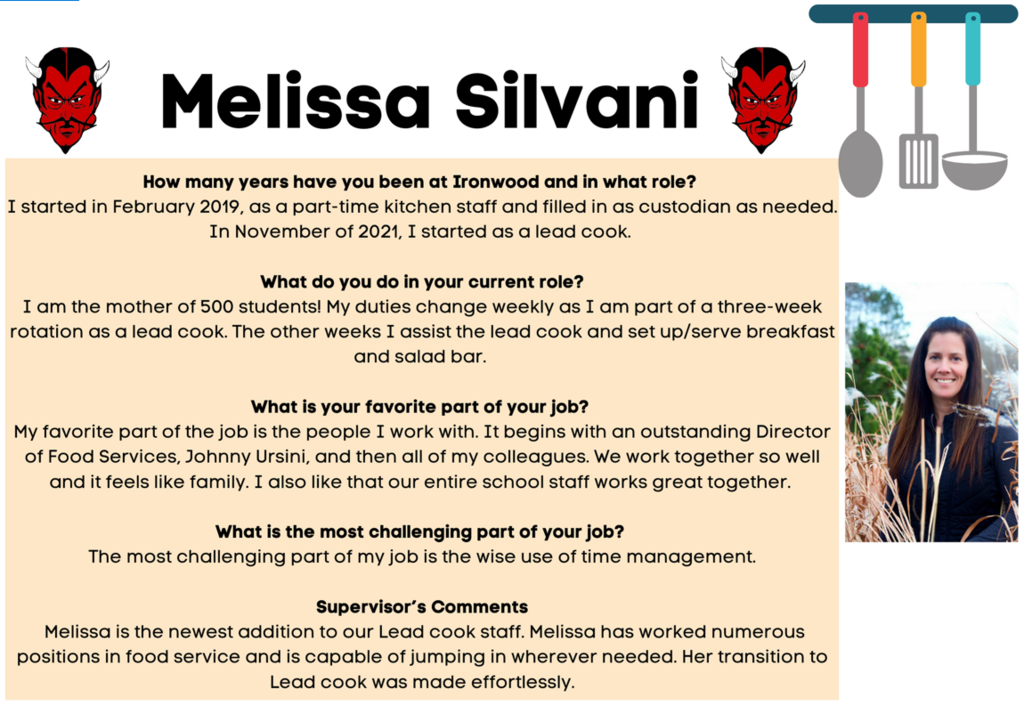 Louis Lauzon Introduction - Kitchen Staff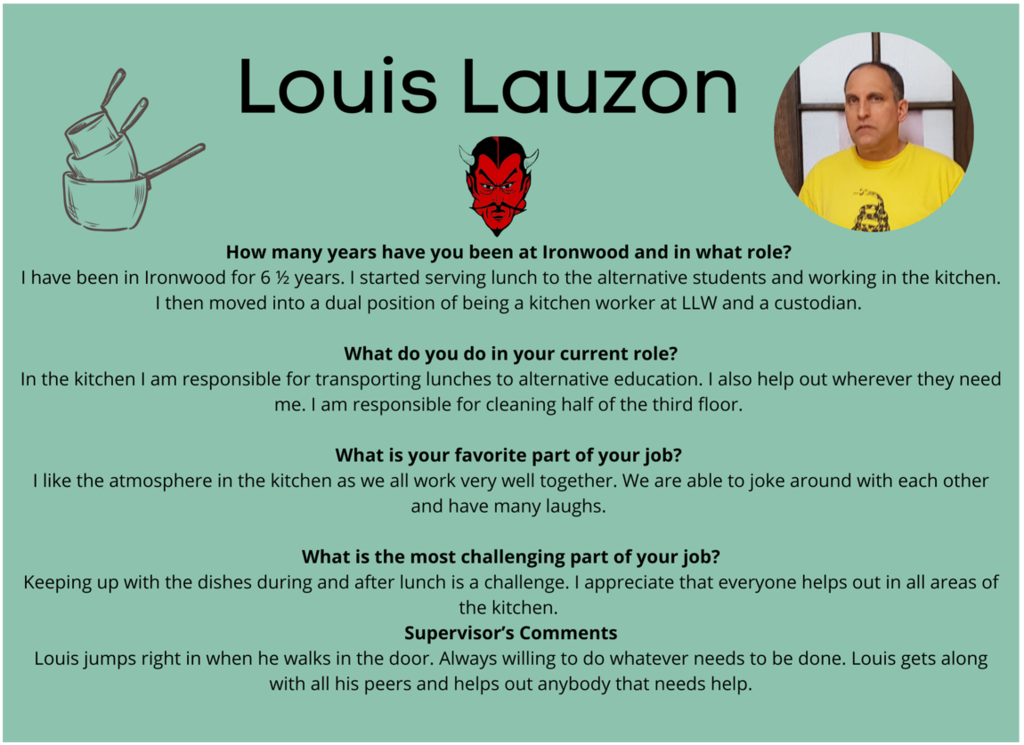 Lori Rye Introduction - Kitchen Staff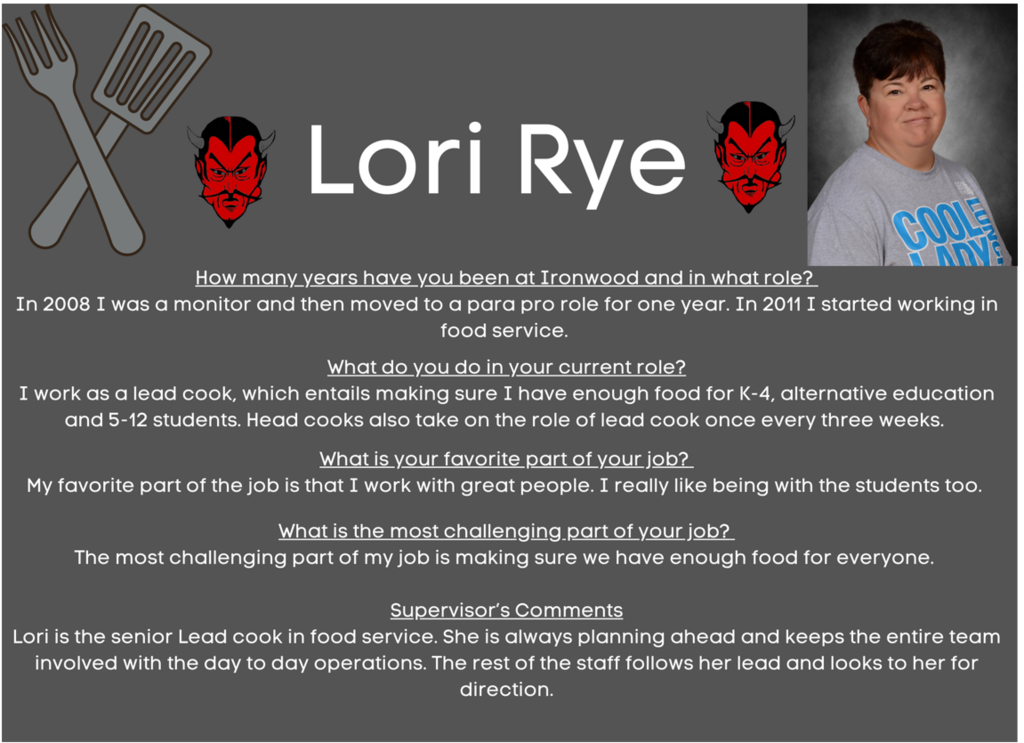 Stephanie Berry Introduction - Kitchen Staff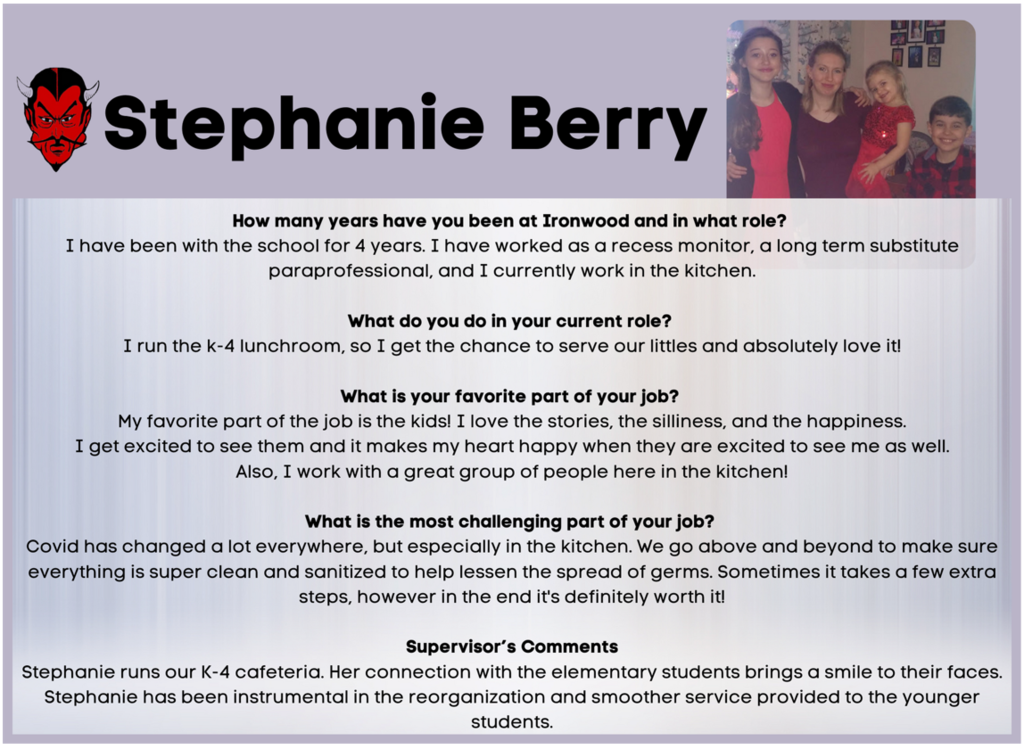 Red Devils in the News! Mr. Erickson's class is featured in the Daily Globe using the Daily Globe for a current events project.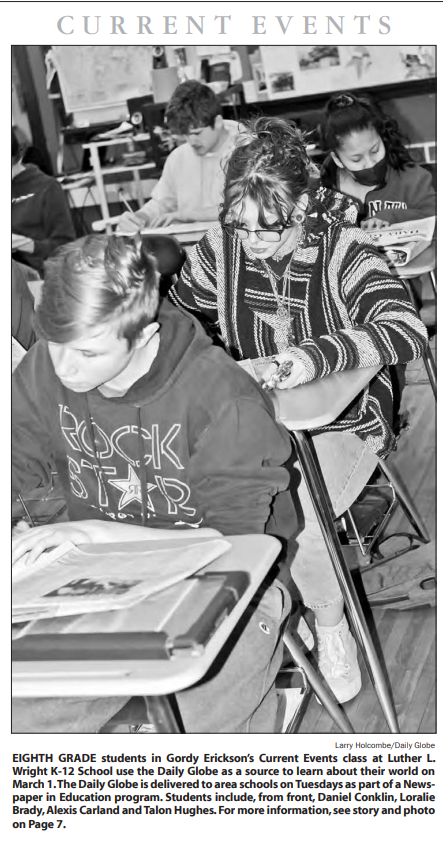 Congratulations to our January Students of the Month! Gracie Strand (kindergarten), Markl Robbins (6th grade), Arianna Sabec (8th grade), and Jaimisen Koski (10th grade) were all selected based on their positive demonstration of self- discipline. Congratulations and thank you for doing things the Wright Way!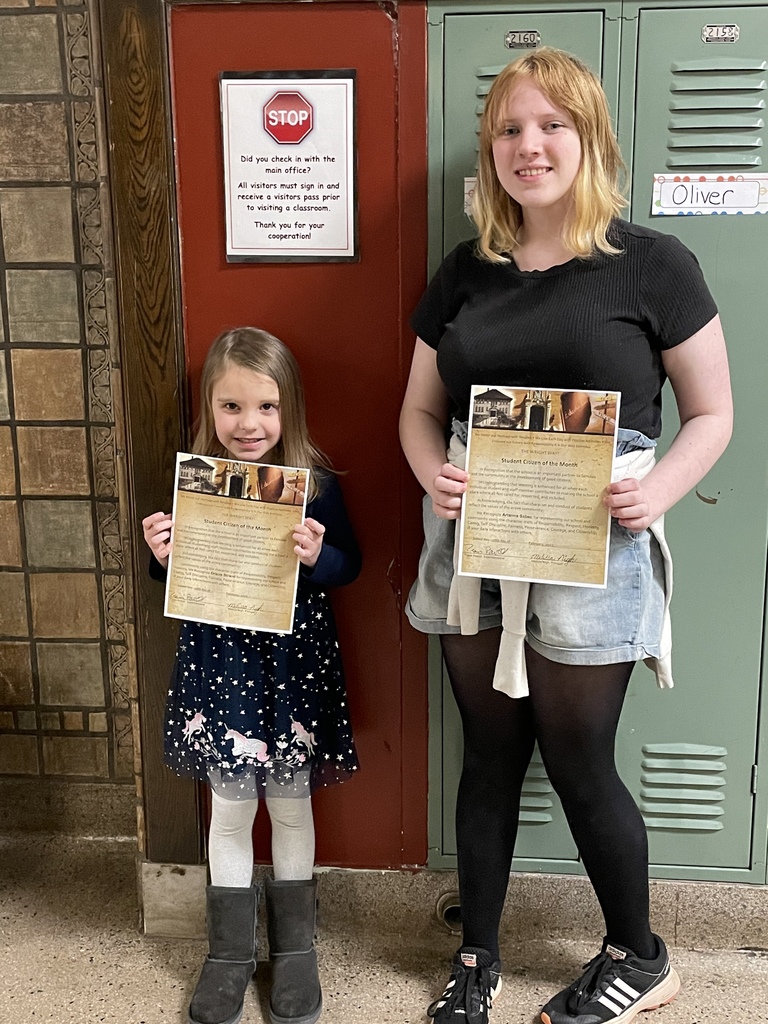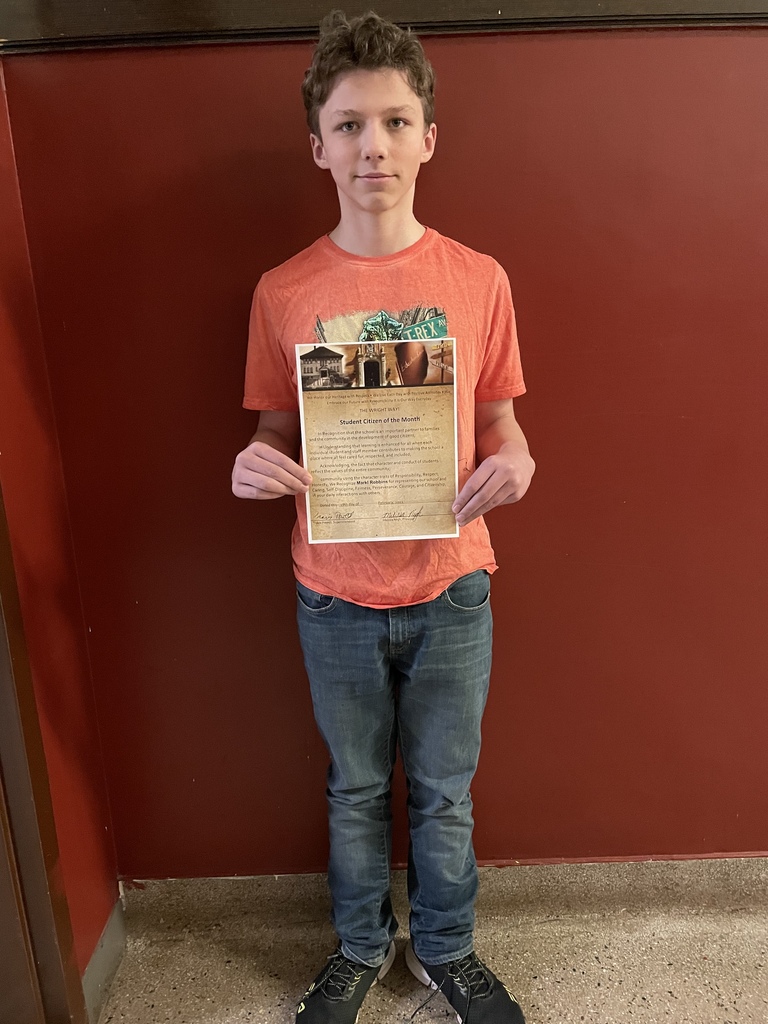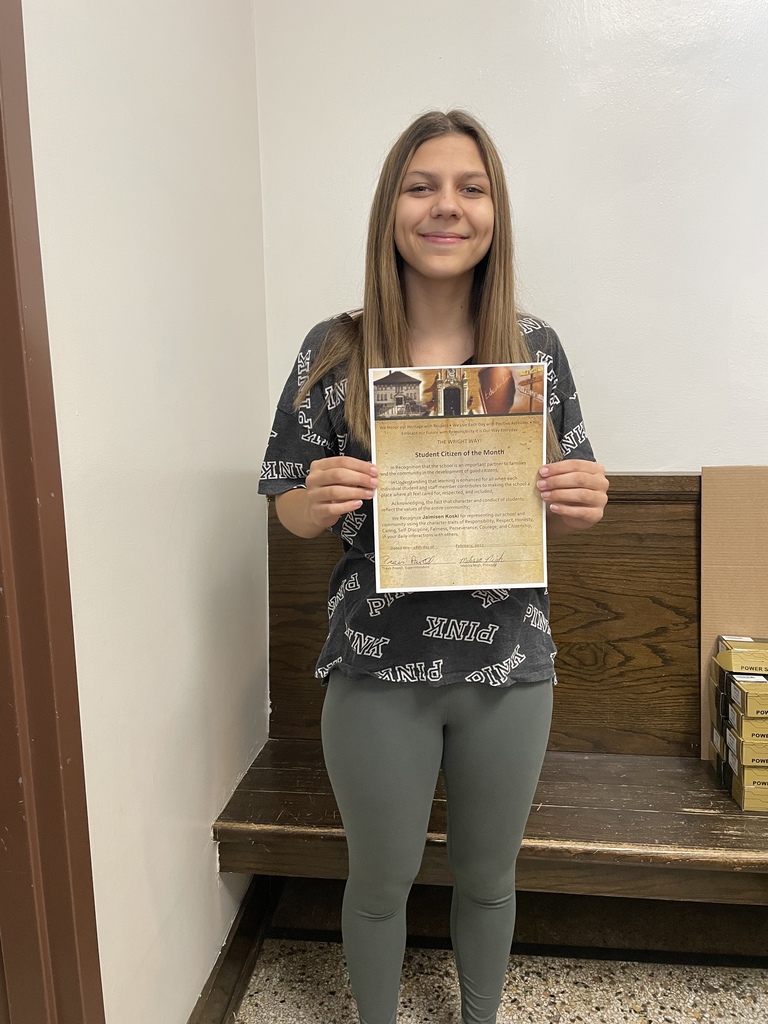 Trisha Winn Introduction - Middle school and High School English
Jean Sandell Introduction - Middle School English and Alt. Ed.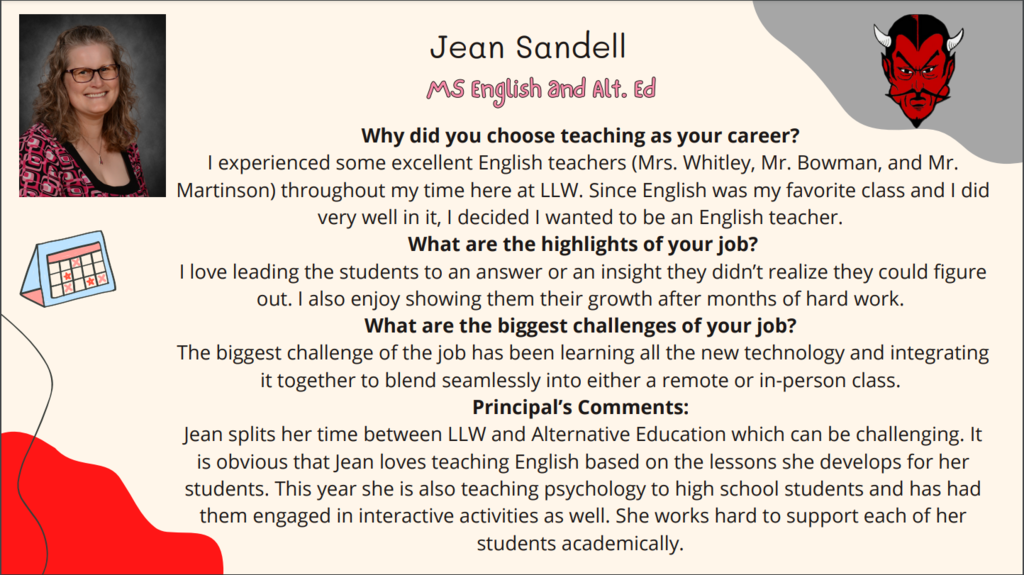 The 2nd grade classes completed their 3rd cross country ski lesson at Wolverine Ski Trails on Tuesday. This week they had Paul Anderson and Chanelle Saunders, Conservation Education Coordinator from the Ottowa National Forest, lead the group. The students learned about the different types of trees found along the ski trails and what types of things can grow on trees. They were also able to identify several different animal prints in the snow. After skiing, Rachelle McPherson, from Aspirus gave the classes a lesson on what foods have protein. The students received a protein snack compliments of Aspirus and a gaitor neckwarmer.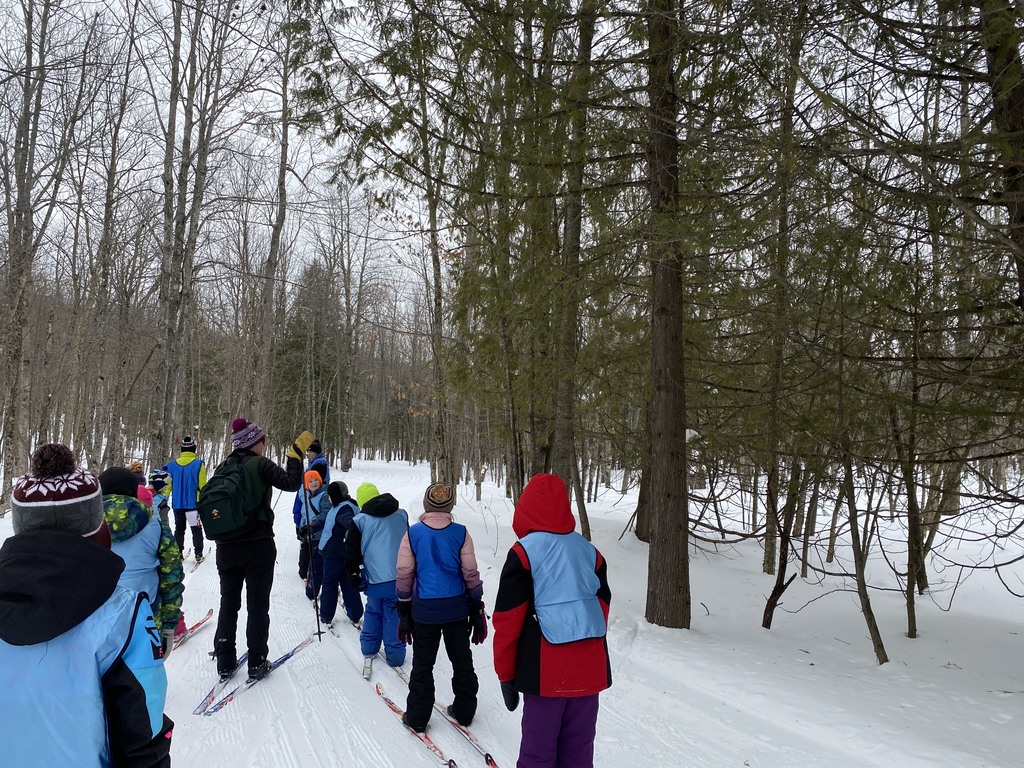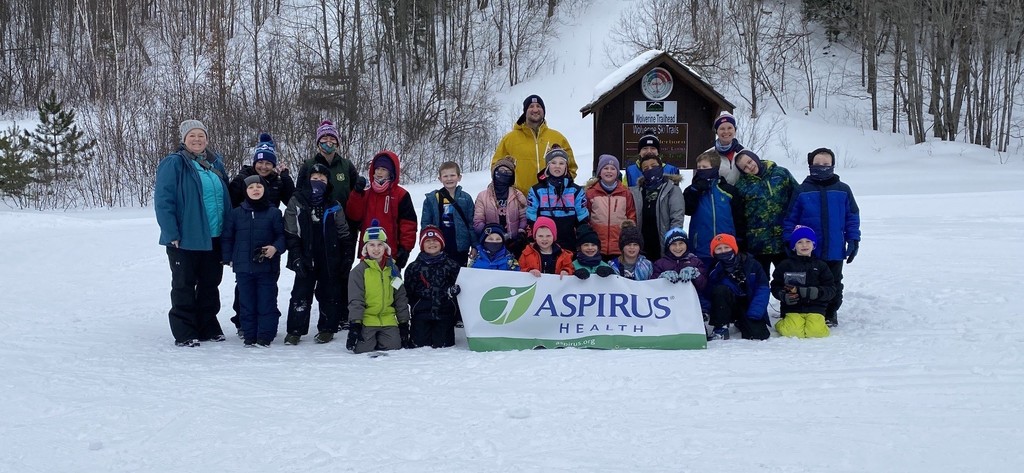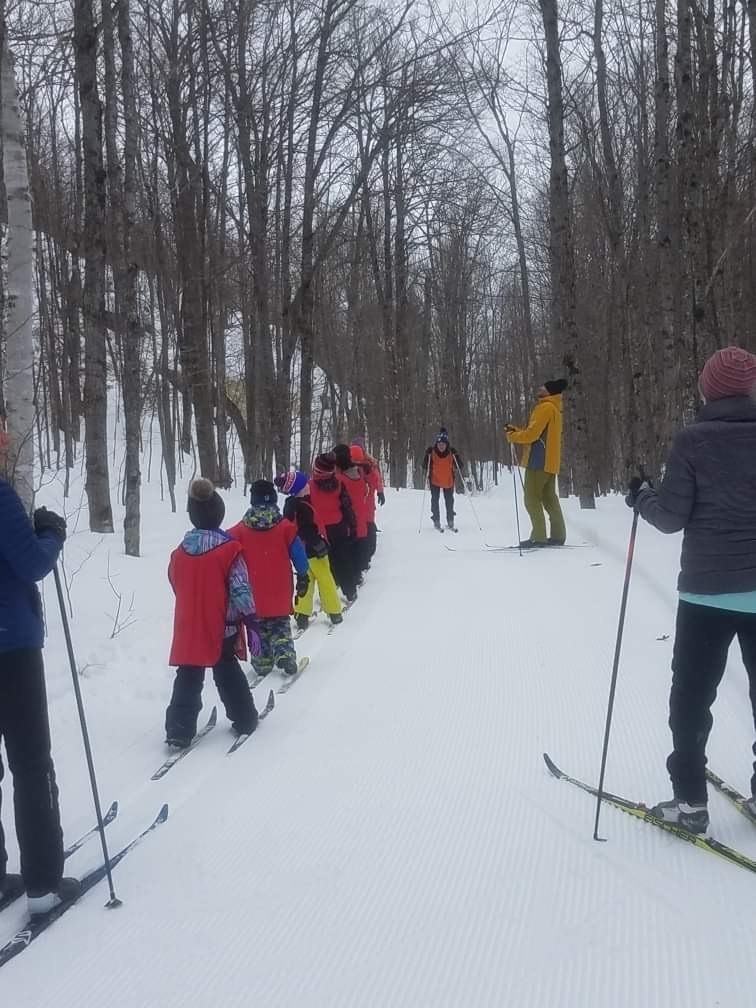 Order Yearbooks now for the 2021-2022 school year. Go to Jostens.com to order.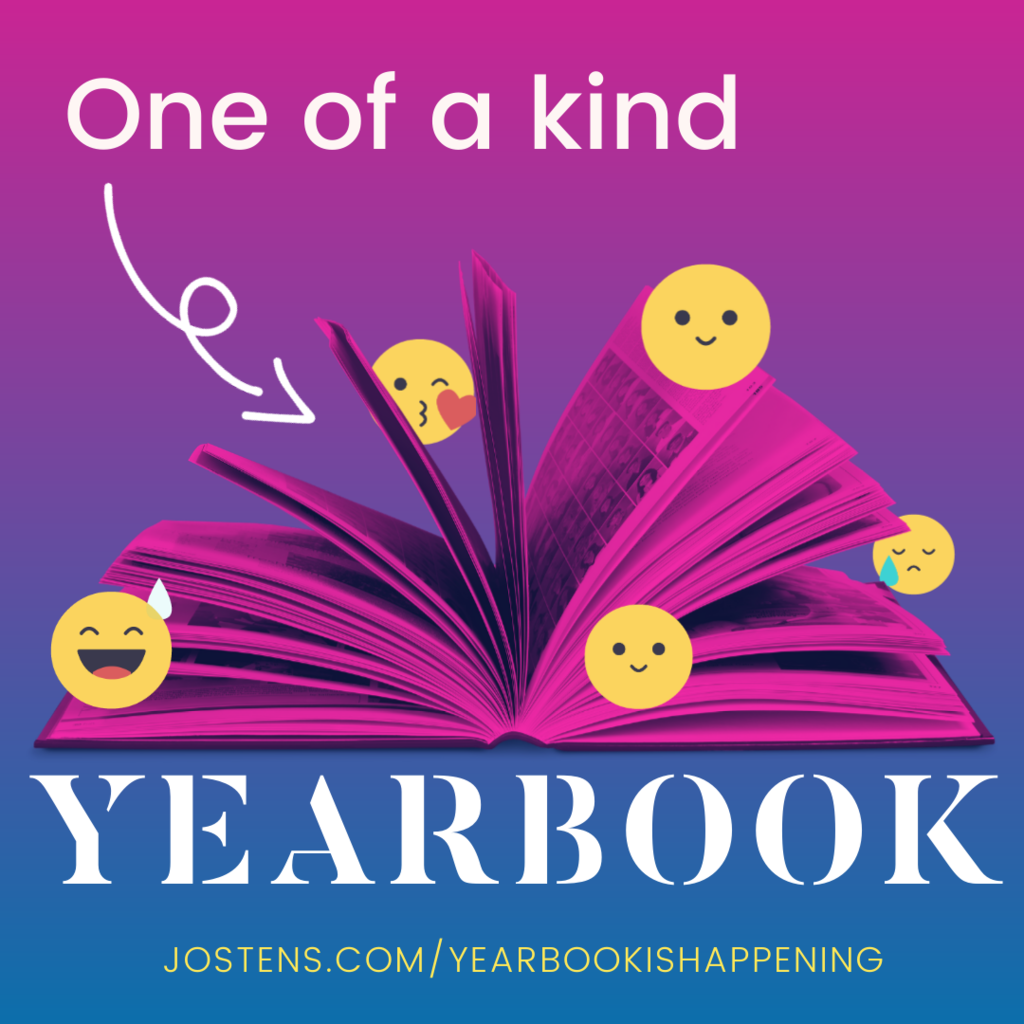 Heather Higgins Introduction - Middle School and High School English
Introducing Dan Negro - 4th Grade Teacher

In accordance with the CDC's most recent guidance on Feb 25, 2022, passengers and staff at IAS are no longer required to wear masks on school buses.
Congratulations Lauryn!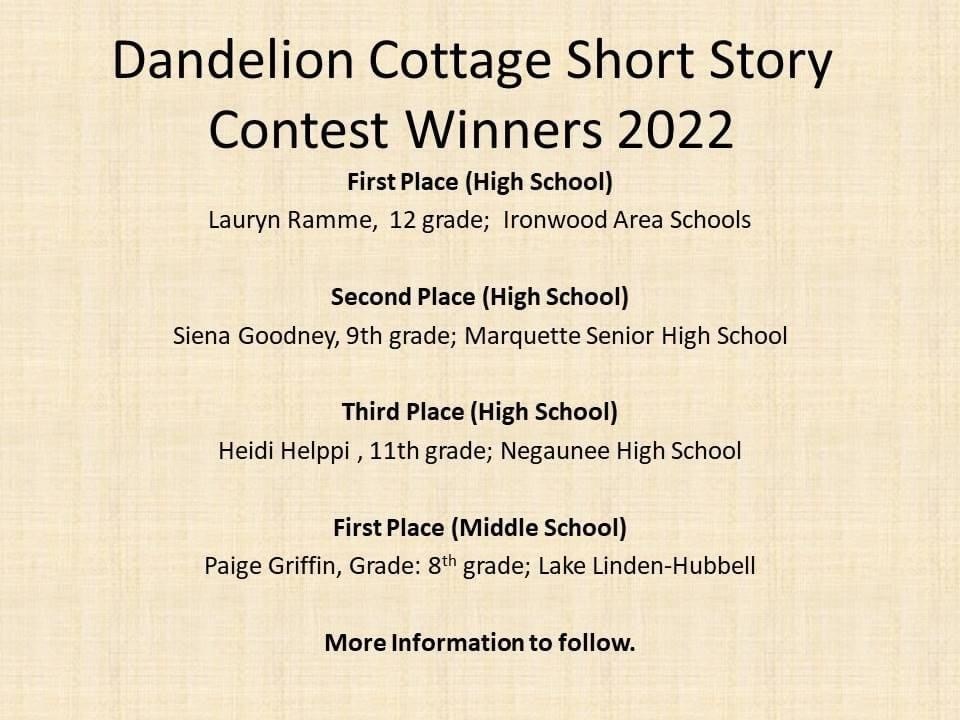 A very sincere thank you to Brian and Rachel Nowicki for a $1500 donation to purchase instruments for the Ironwood band program. The donation came on behalf of Jim Koski (Bucket). Bucket fest is a charity music festival held each year in his honor.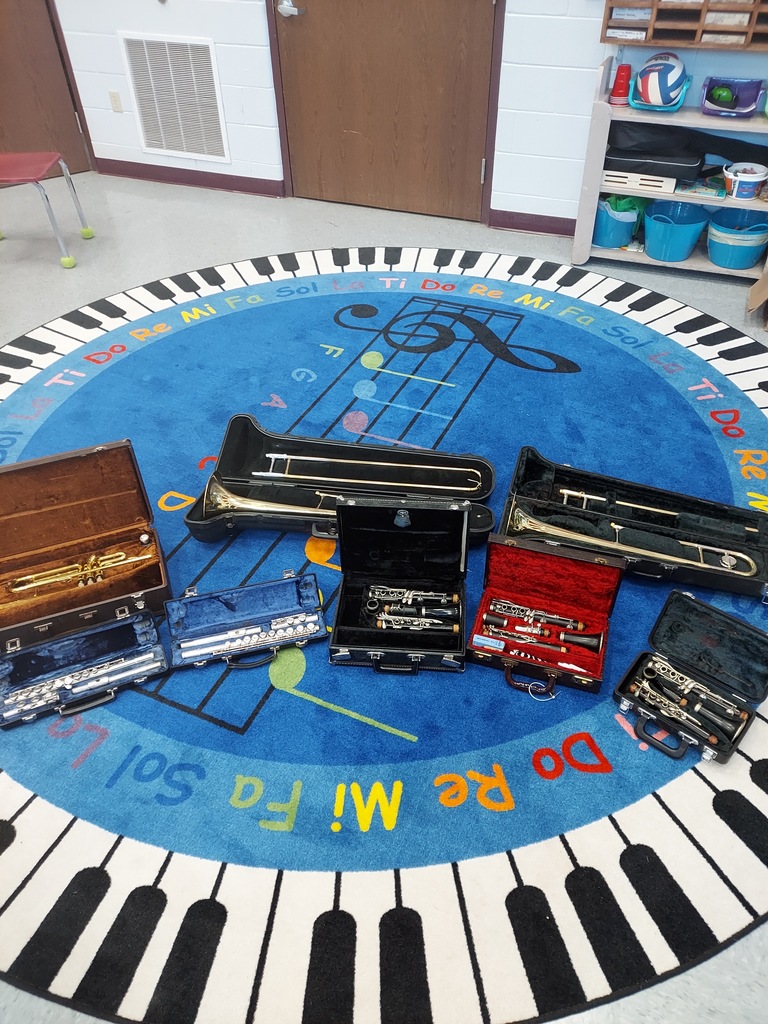 Rebecca Sim Introduction.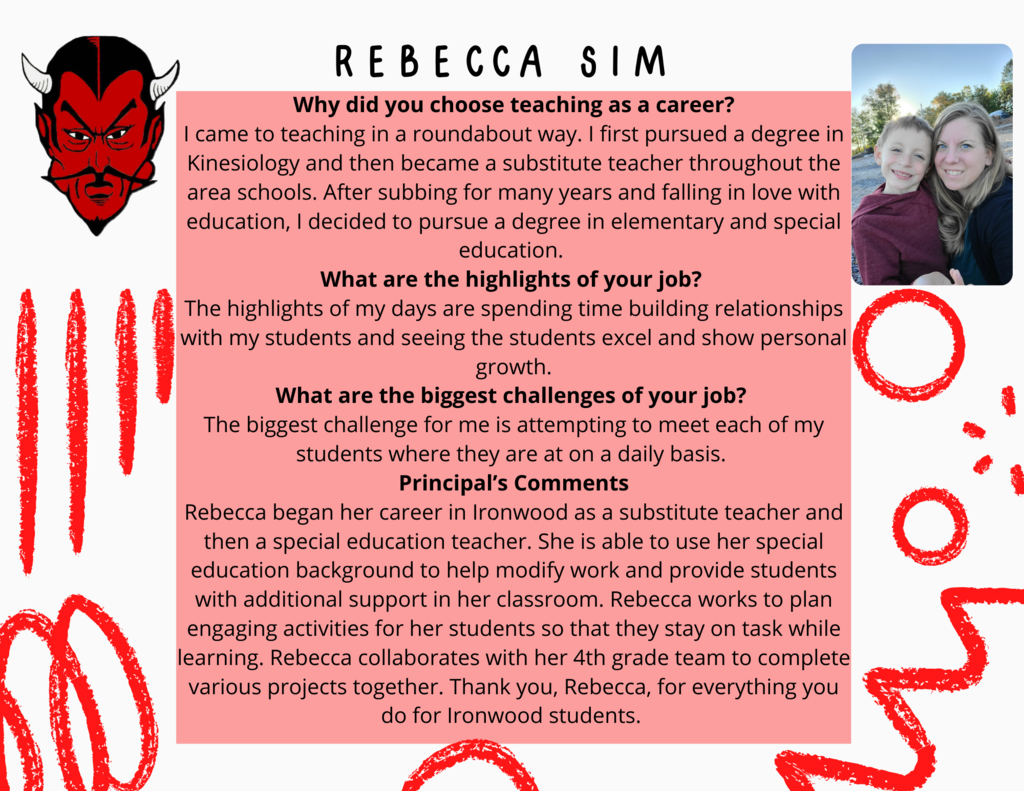 Judy Balchik Introduction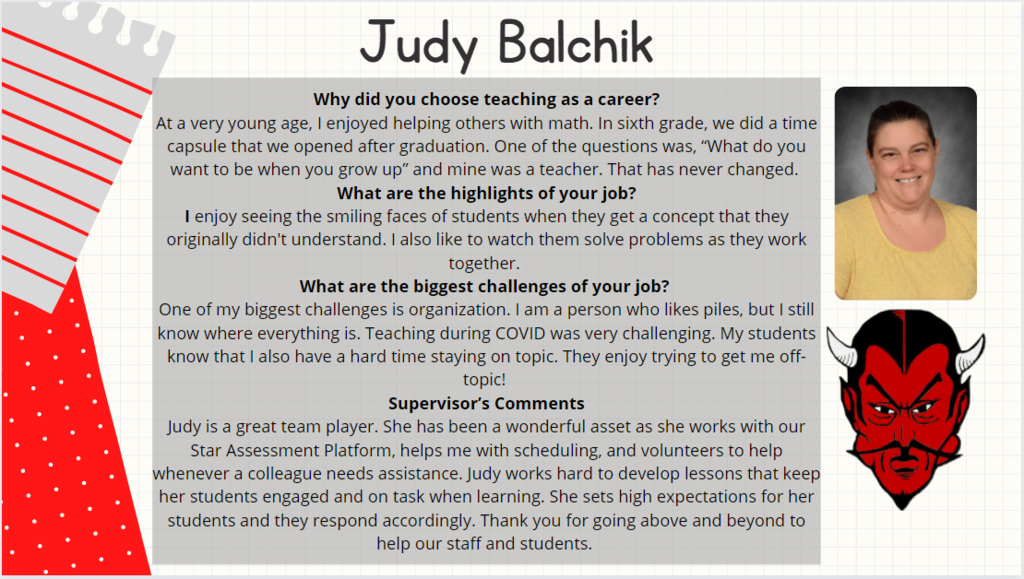 NO SCHOOL today in Ironwood Wednesday, February 23 to allow road crews time to clear the massive amounts of snow from this storm. The Varsity Boys game will still be held this evening unless conditions are not safe for travel by game time. Stay warm and shovel safely.