Early Start Waiver Hearing Notice
Congratulations to the following Ironwood band members who qualified for the state music festival. They will be heading to Stevens Point in May to compete. Clarinet quartet made up of Dahlia Sackman, Nathan Jaunzems, Michael Mieloszyk, and Lucia Lauzon. Alto Saxophone Solo - Marissa Ritter Congratulations to all of the students and their director, Mr. Kirk McBrayer!
John Balchik is enrolled in Advanced Woodworking. This year he built a new podium for Mrs. Winn. The podium is composed almost entirely from solid hardwood, the only plywood components are the floating shelves and the floating panels in the hardwood frame. Nearly all joints are mortise and tenon style. His craftsmanship is exceptional.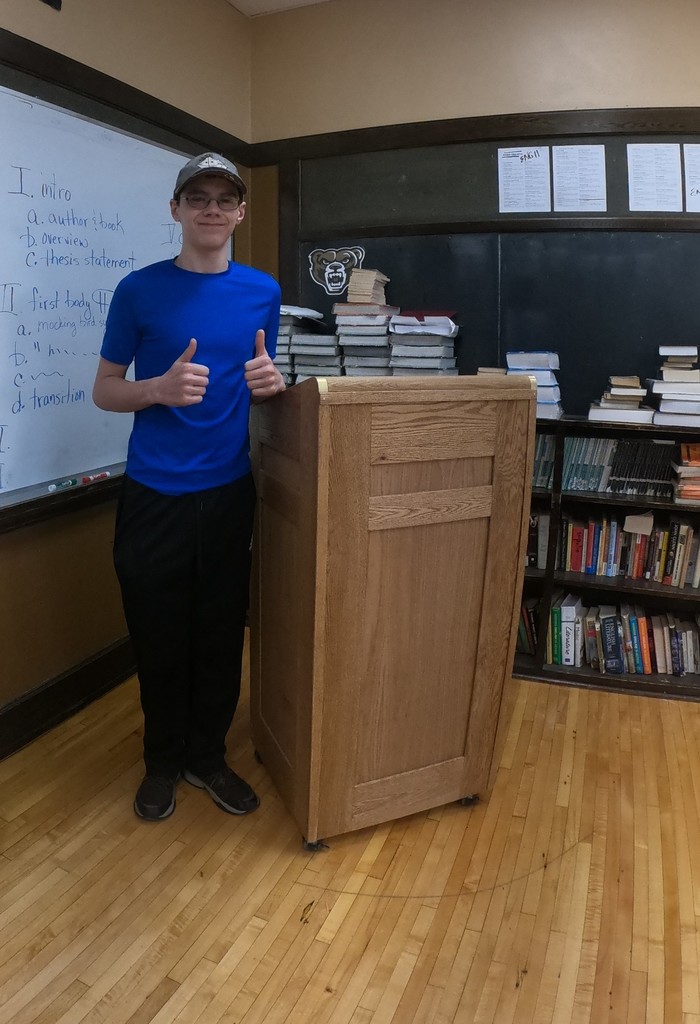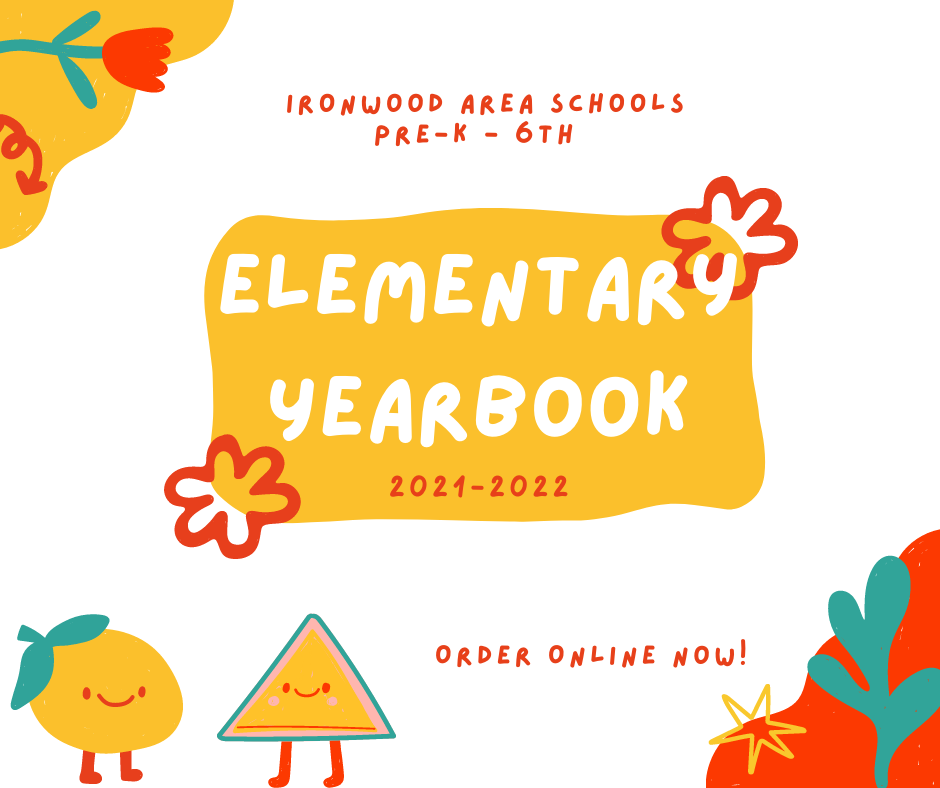 The Ironwood Area School District is excited to announce our Kindergarten Registration & Screening Days!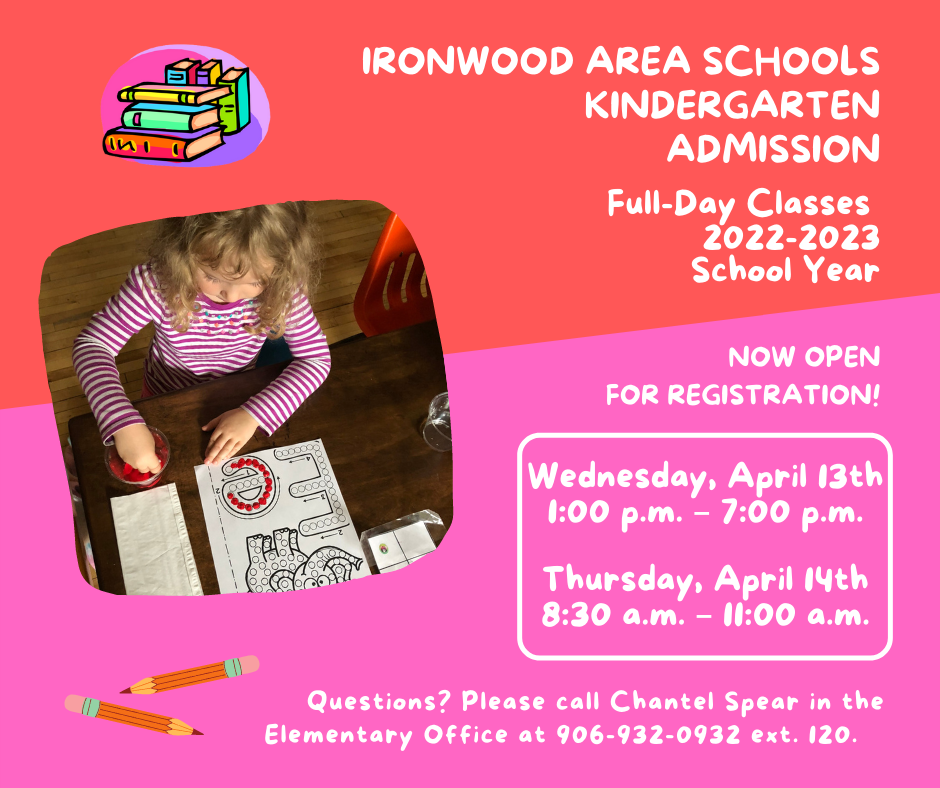 Mrs. Rubatt's class did an experiment to help celebrate St. Patrick's Day! She and her class felt that it was super cool! The kids were so amazed at what happened, which you can see in their expressions.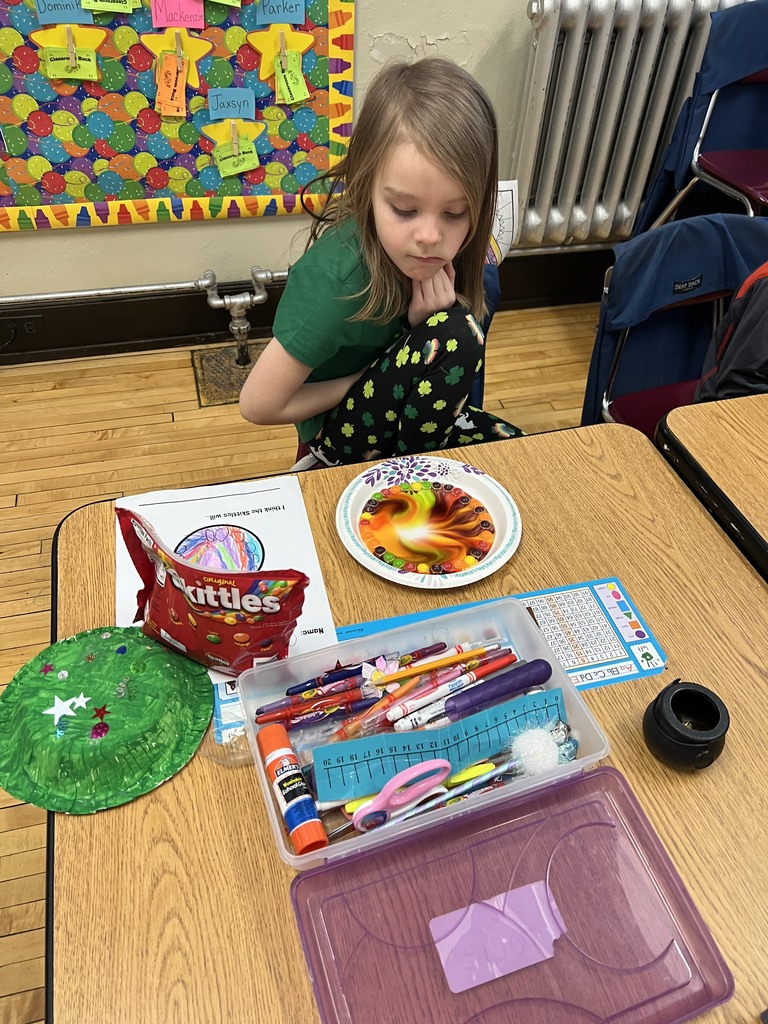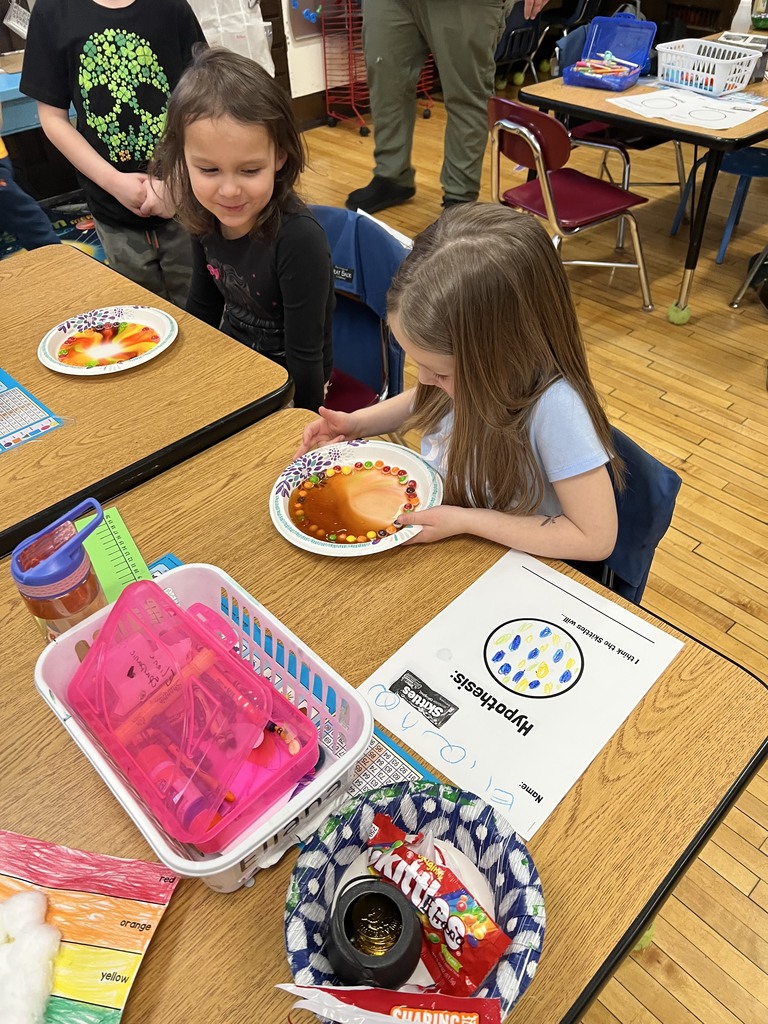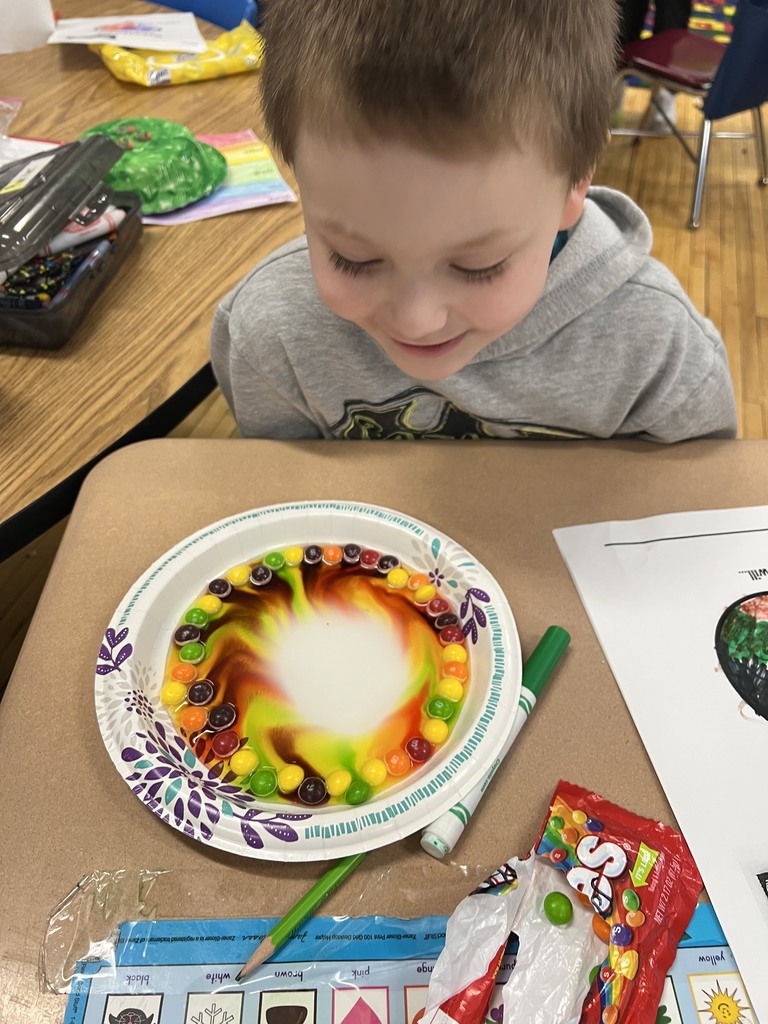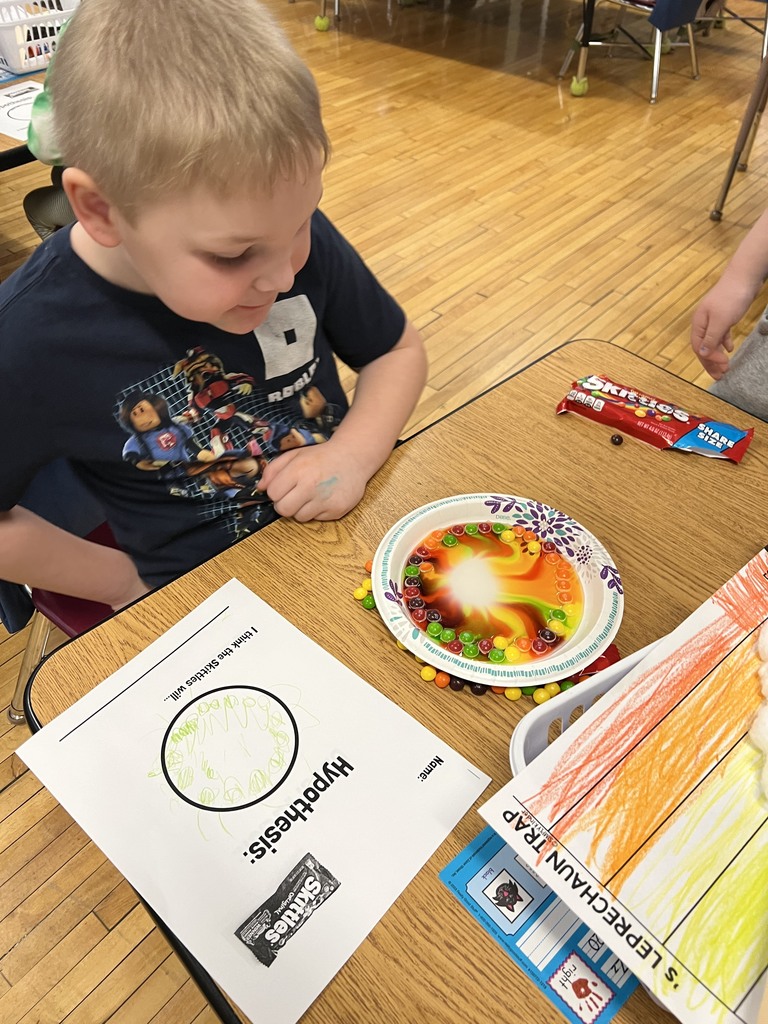 Laura Grenfell Introduction - Kitchen Staff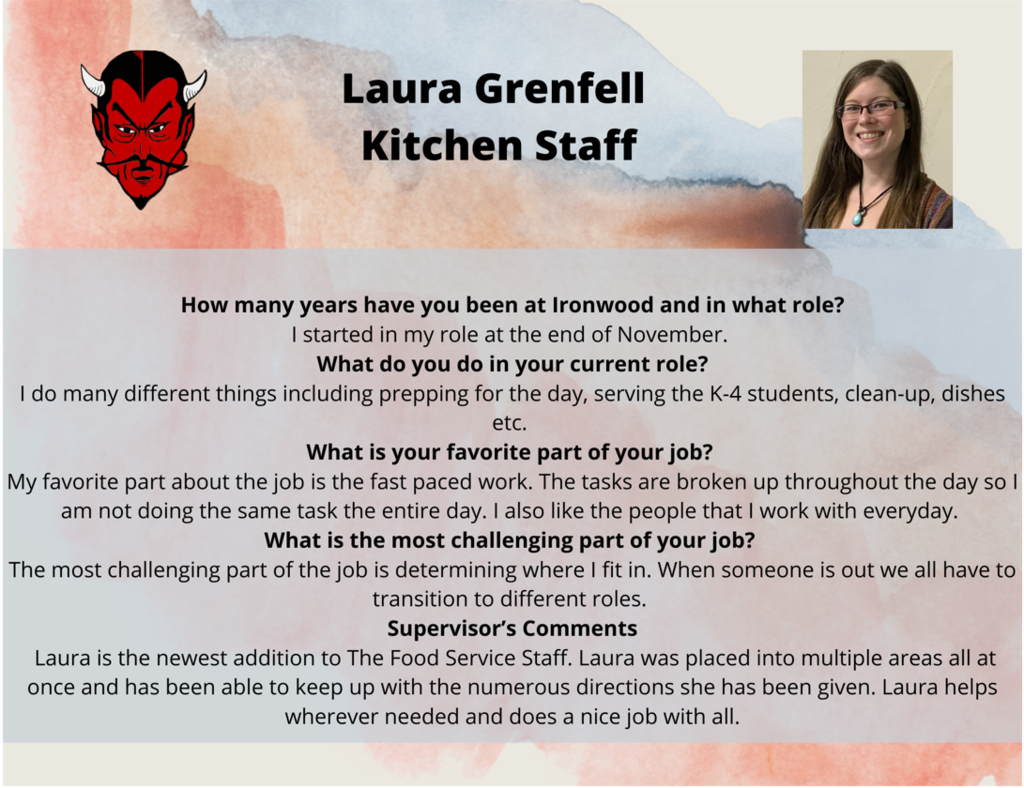 Mrs. Tarnaski's kindergarten students worked collaboratively to make leprechaun traps! On St. Patrick's Day they entered their classroom to see that they didn't trap any leprechauns, but they sure left a mess.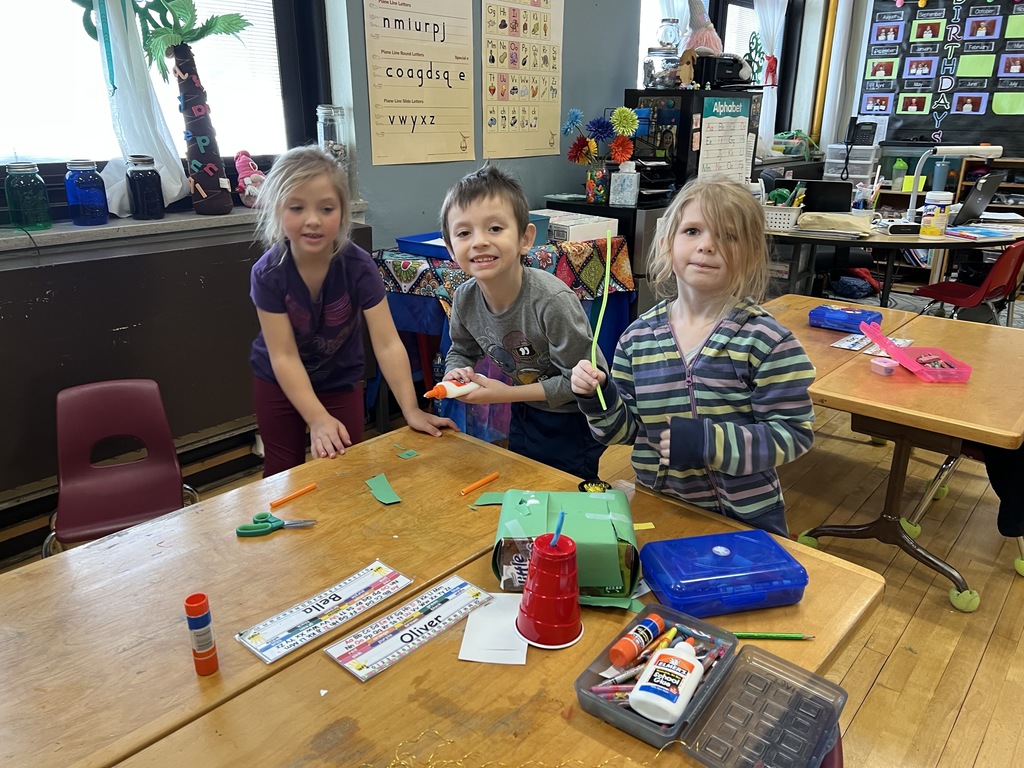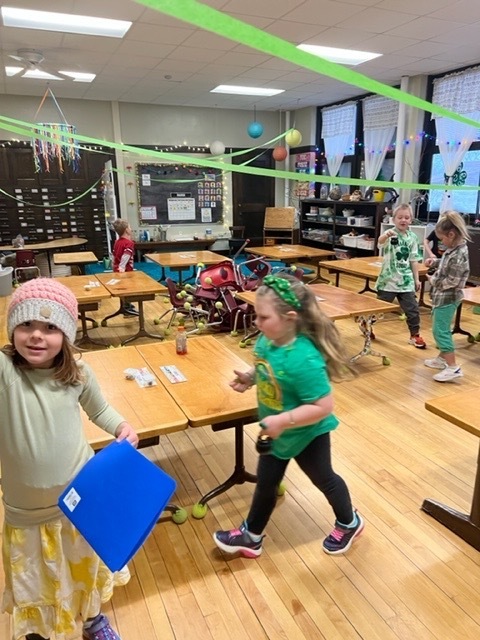 Jessie Piilola Introduction - Kitchen Staff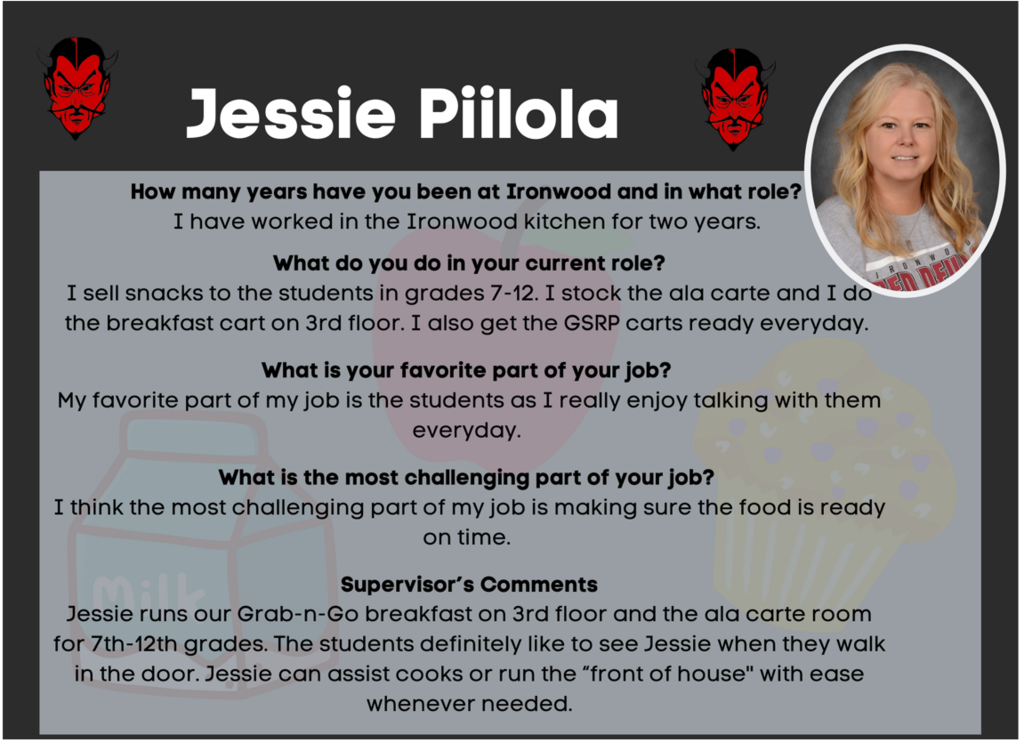 Johnny Ursini Introduction - Kitchen Staff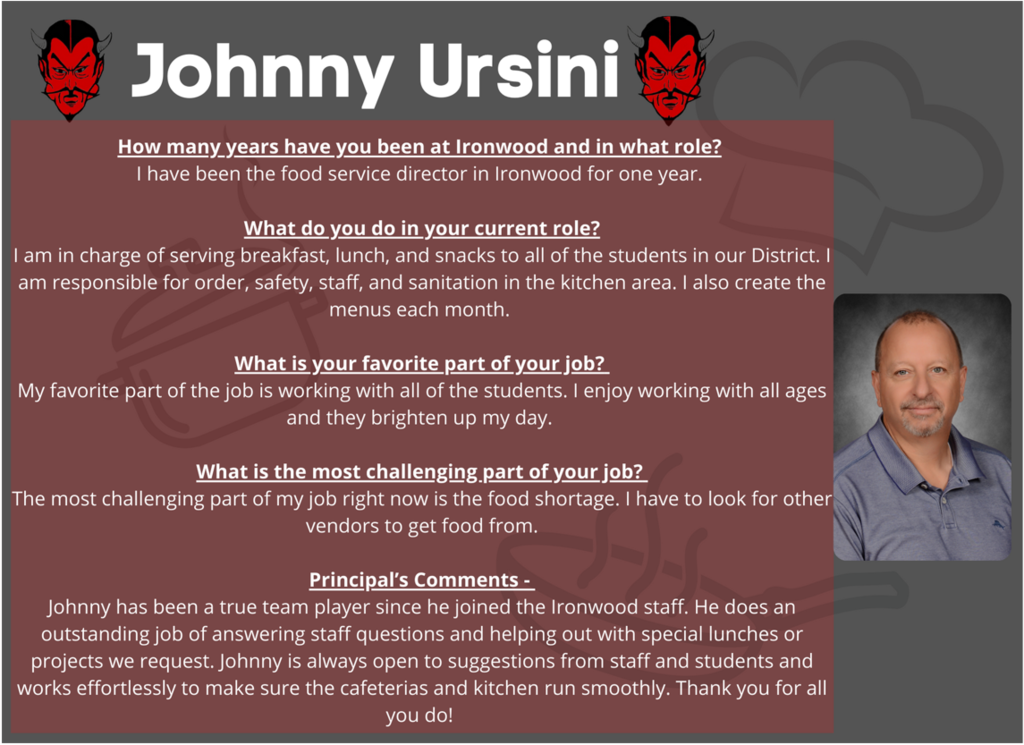 Sara Kauppi Introduction - Kitchen Staff
Melissa Silvani Introduction - Kitchen Staff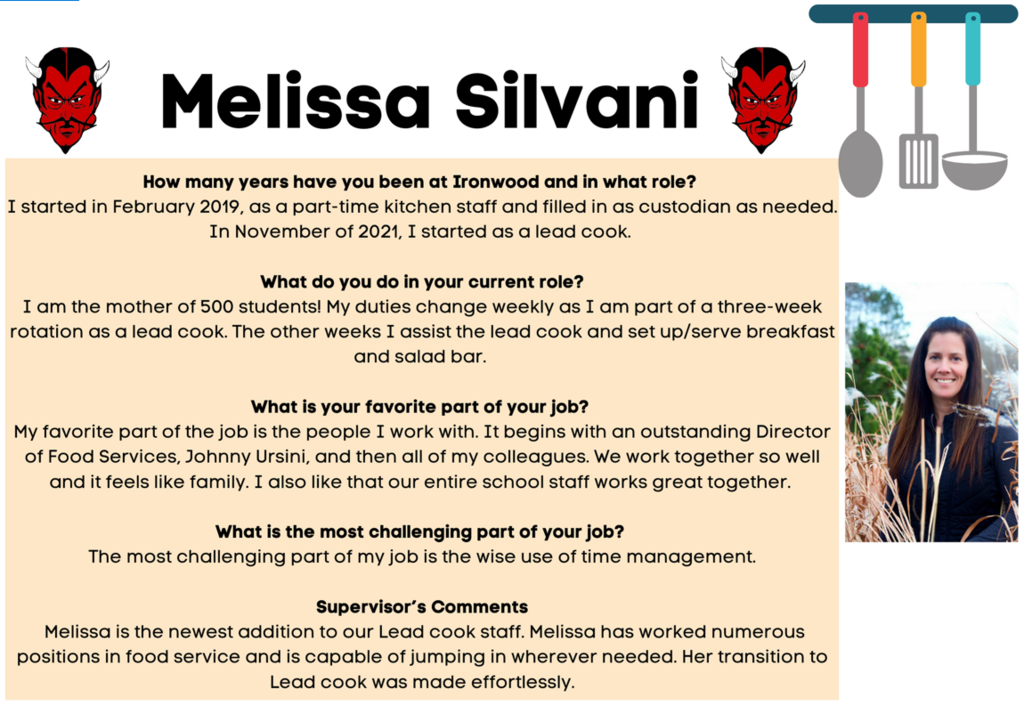 Louis Lauzon Introduction - Kitchen Staff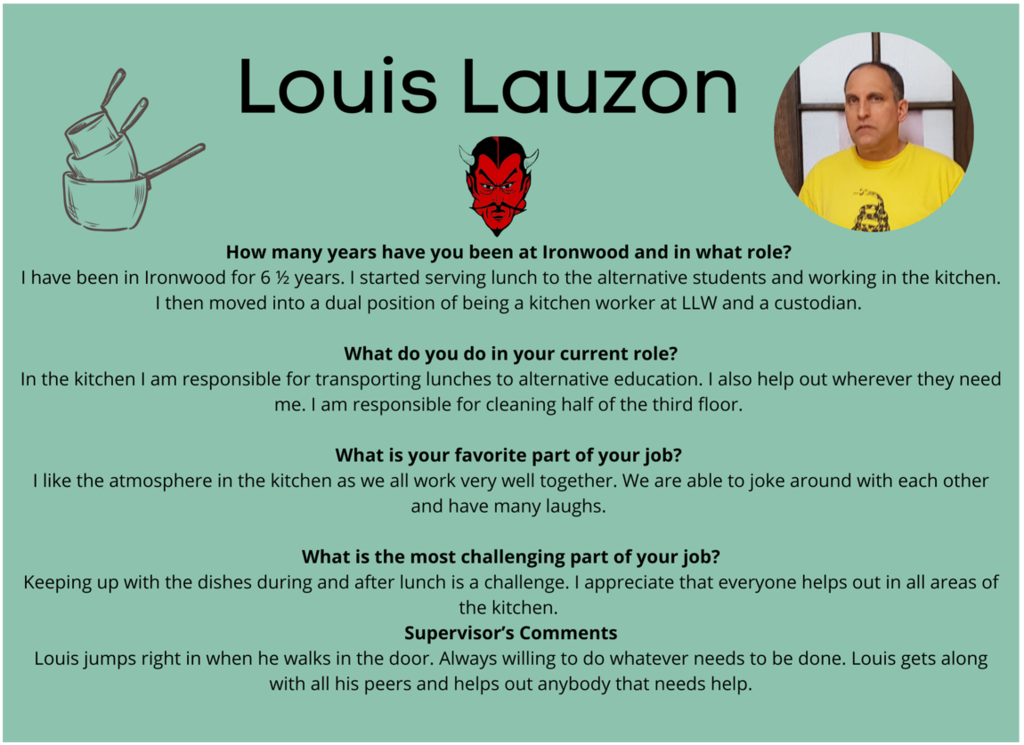 Lori Rye Introduction - Kitchen Staff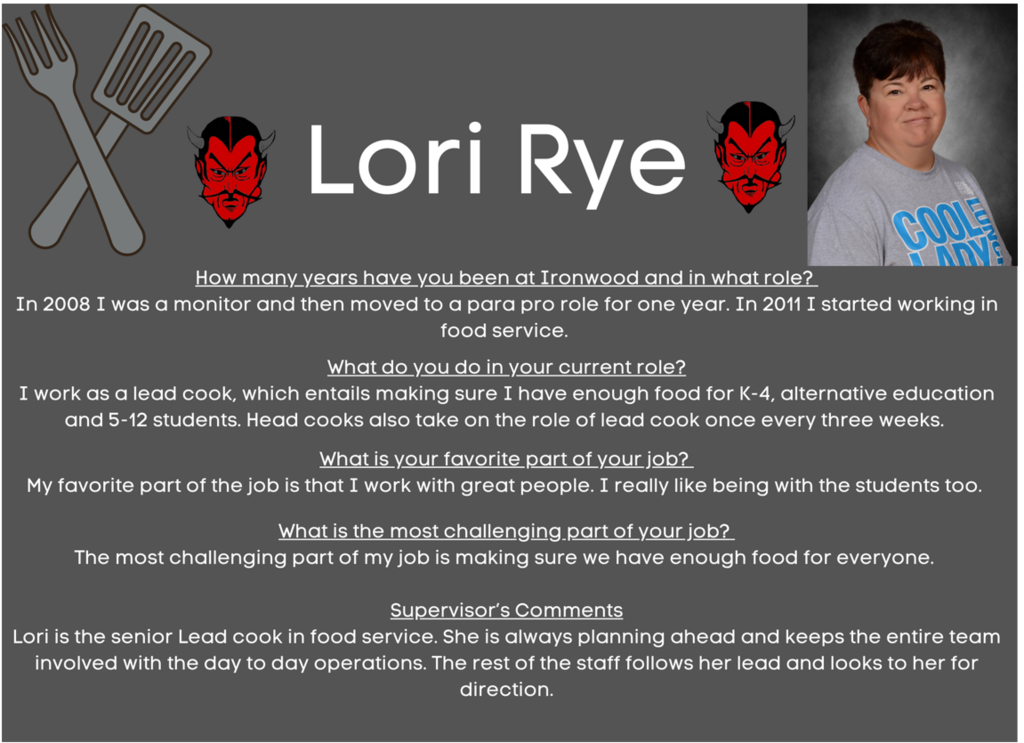 Stephanie Berry Introduction - Kitchen Staff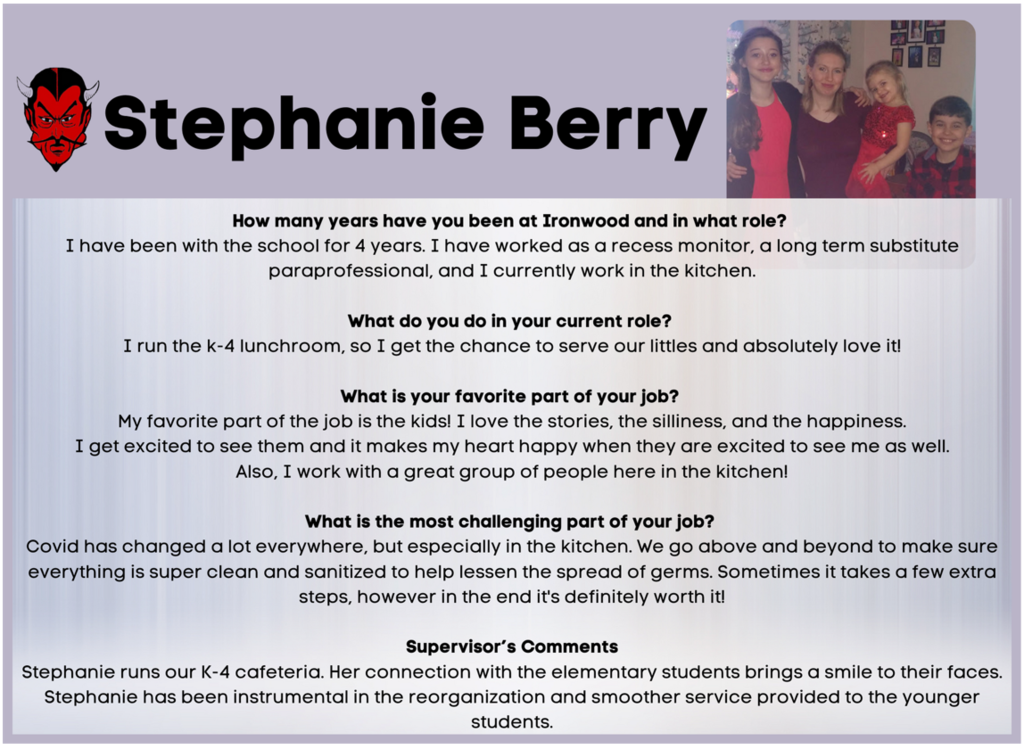 Red Devils in the News! Mr. Erickson's class is featured in the Daily Globe using the Daily Globe for a current events project.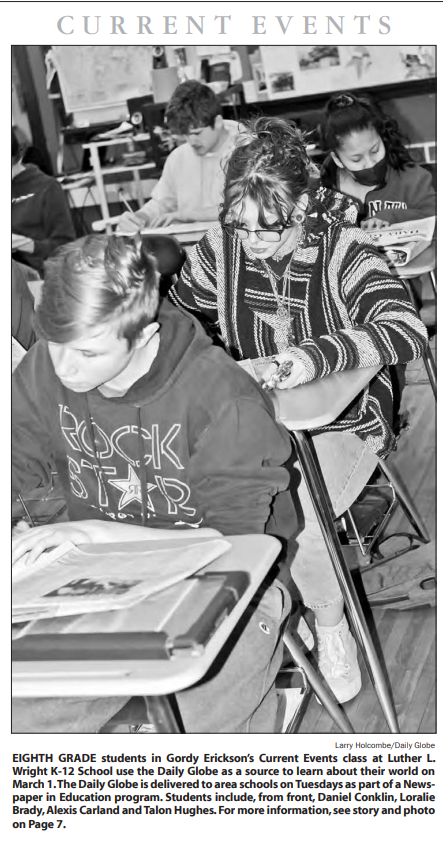 Congratulations to our January Students of the Month! Gracie Strand (kindergarten), Markl Robbins (6th grade), Arianna Sabec (8th grade), and Jaimisen Koski (10th grade) were all selected based on their positive demonstration of self- discipline. Congratulations and thank you for doing things the Wright Way!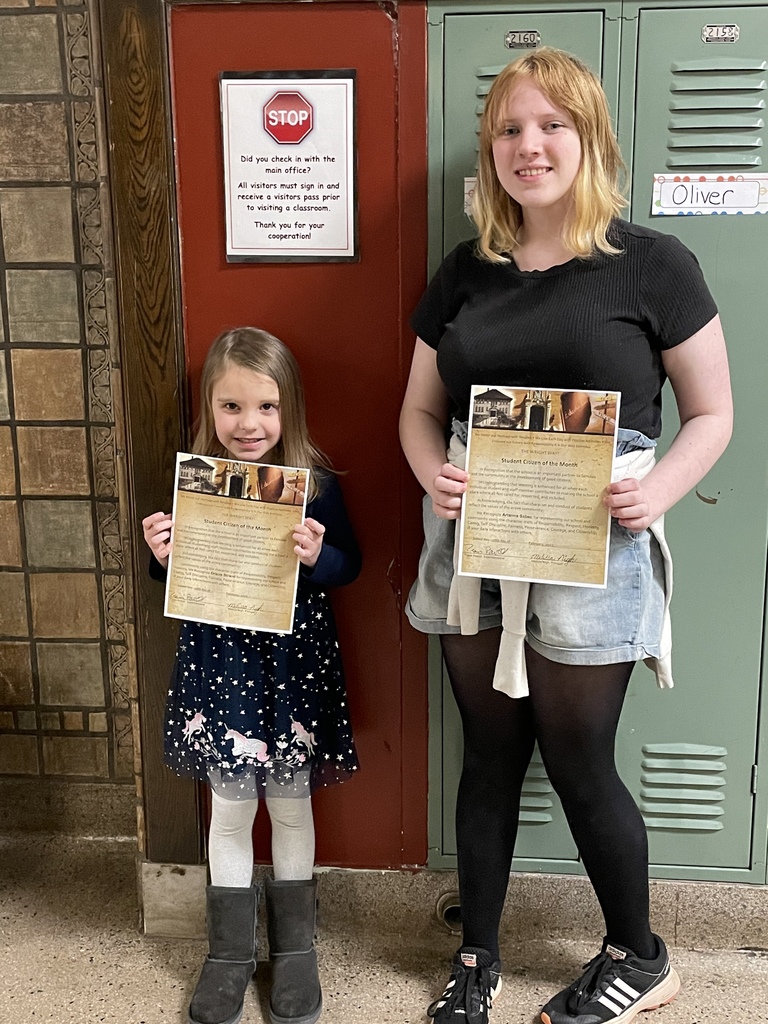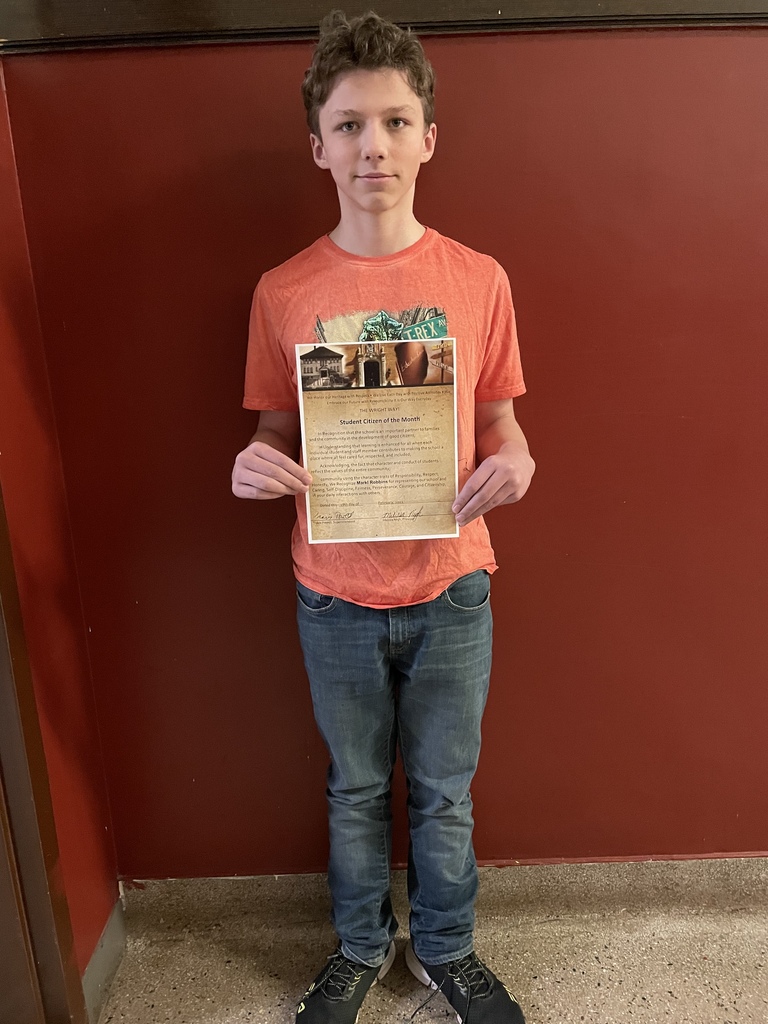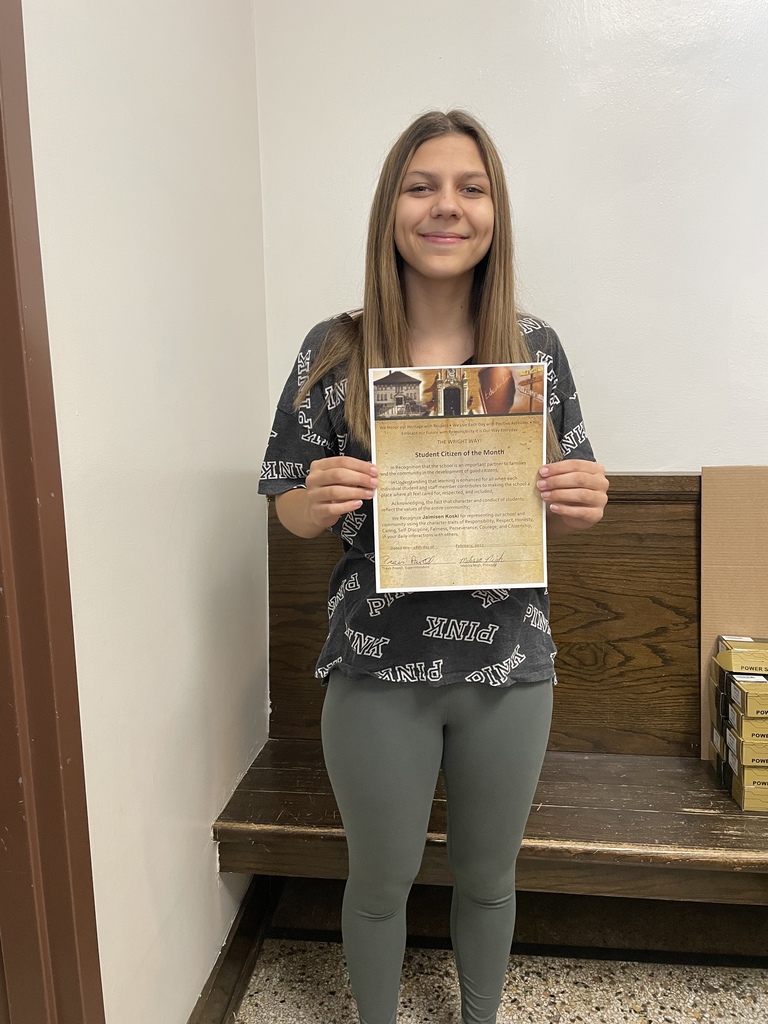 Trisha Winn Introduction - Middle school and High School English
Jean Sandell Introduction - Middle School English and Alt. Ed.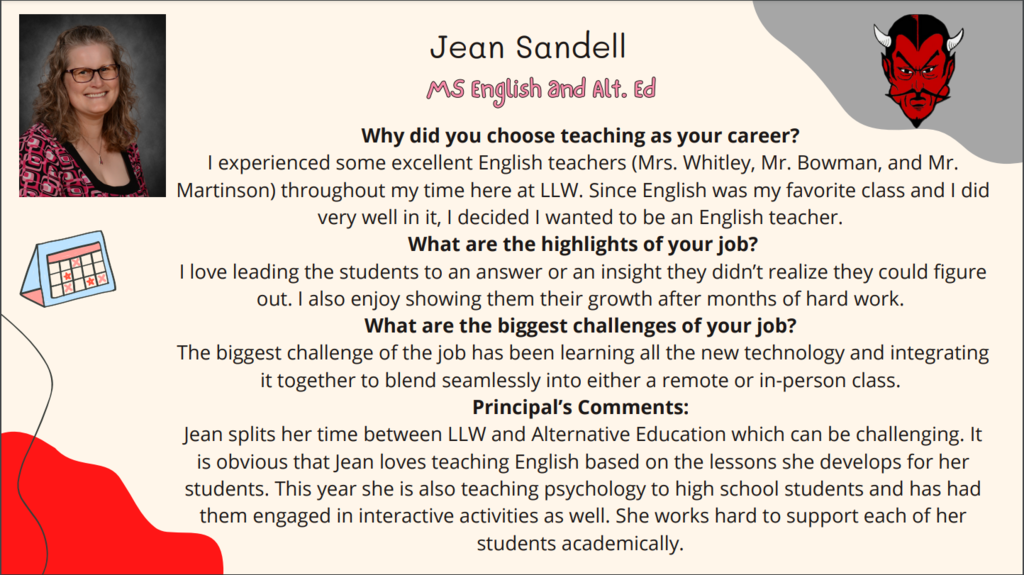 The 2nd grade classes completed their 3rd cross country ski lesson at Wolverine Ski Trails on Tuesday. This week they had Paul Anderson and Chanelle Saunders, Conservation Education Coordinator from the Ottowa National Forest, lead the group. The students learned about the different types of trees found along the ski trails and what types of things can grow on trees. They were also able to identify several different animal prints in the snow. After skiing, Rachelle McPherson, from Aspirus gave the classes a lesson on what foods have protein. The students received a protein snack compliments of Aspirus and a gaitor neckwarmer.